Fórsa news digest
Wednesday 29th September 2021
Katie Cruel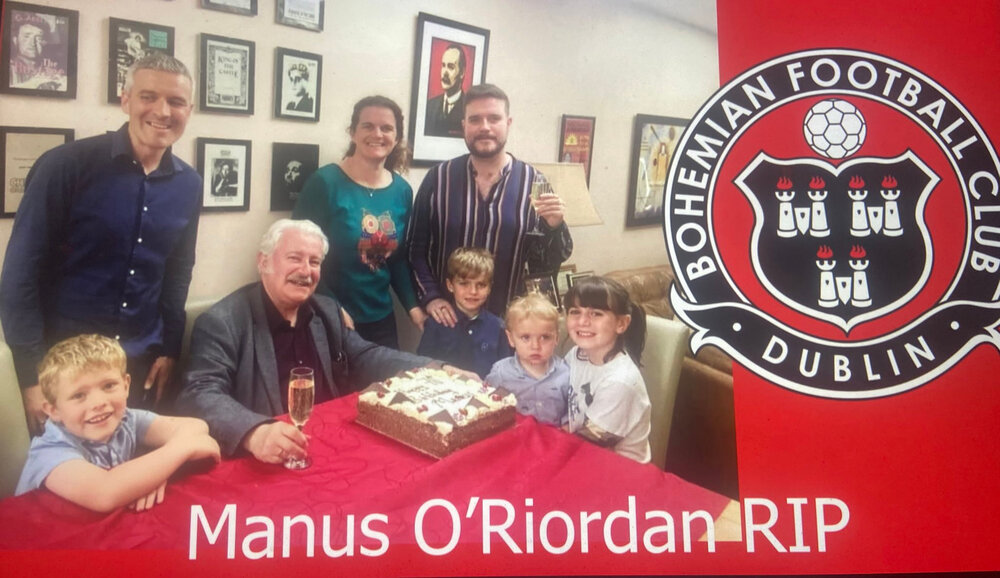 Tributes to Manus O'Rirordain included a minute's silence observed by Bohs FC at Oriel Park on Monday night.
The President of Ireland was among those paying tribute this week to Manus O'Riordain, the veteran trade unionist and Irish secretary of the International Brigade Memorial Trust (IBMT), who passed away on Monday. Manus was head of the research department at SIPTU, and we extend condolences to his friends, family and trade union colleagues. ¡Salud camarada! ¡No pasarán!
Our colleagues Ashley Connolly and Lynne Coffey are scheduled to address the Oireachtas Social Protection Committee this morning (from 09.30) about the current provision of the Public Employment Services and Fórsa's position on the development of the Regional Employment Services. The Irish Times quotes Lynne in its report, while RTE provides a case study of one service user to illustrate the value of the service.
The Indo reports that a tax-free voucher for up to €500, along with an extra Bank Holiday, "is now on the table as a reward for frontline workers' efforts during the pandemic." The same report and the Irish Times reports that the three teacher unions have said teachers should also receive the "proposed Covid-19 bonus payments for frontline workers because of their "extraordinary efforts" during the pandemic."
In the meantime, it looks as though hitting our carbon reduction targets could be undone by the need to keep the lights on, amidst a real problem of maintaining electricity supply.
Zen

I'm a relative newcomer to the music of Karen Dalton. Her best known song, Something On Your Mind, popped up as a recommendation about two years ago. I didn't know when or where the music was from, but it stopped me in my tracks. Only a few months ago I discovered that Lankum's hauntingly beautiful Katie Cruel was a Scottish folk standard, popularised in The Revolutionary War and revived by Dalton. A new documentary about Dalton's work and difficult life brings this somewhat forgotten artist back into the foreground. See the trailer below, and do check out her music when you get a chance.
Niall