Fórsa members' news bulletin
To all Fórsa members
Friday 30th July 2021
The power to transform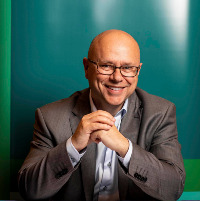 I wanted to take this opportunity, as we head into the peak holiday season, to thank Fórsa members for all they have done in the midst of a most challenging year. 2021 has been an exceptionally tough year for everyone. Even tougher for those Fórsa members who have lost their jobs or suffered severe cuts in income.
What has struck me, time and again, is how Fórsa members have risen to the multitude of challenges that have come our way. In every sector, in every community - and in every family home - those challenges have been constant. The resilient response shows that there is great potential for positive transformations in our workplaces, and in our society.
A fresh realisation of what constitutes essential work is just one of the many ways the pandemic has forced us all to reconsider where we are now.
As we emerge from the pandemic we're more acutely aware of the need to create better lives, better working conditions and a better planet. We can't assume we just go back to normal, or 'business as usual.' We must use this opportunity for positive change.
That's why Fórsa and other unions have called for a national conversation to achieve a future that works for everyone, with good protections for workers against abuses, and contributing to a more equal society.
There's agreement among employers, unions and policy makers that Ireland's infrastructure is deficient. We need more housing, more education investment and greater childcare funding. Our caring model has also been exposed during the pandemic crisis, where there are big issues of recruitment and retention. Our healthcare system has never been under greater pressure, despite the presence of an extraordinarily committed workforce.
It's not good enough to have a policy on these issues, we need to do something about it.
This will only be achieved through meaningful social dialogue and a redefined social contract. Some employers are catching on to this, there is a growing sense of the collective good over individual concerns.
The world is shifting and we need to find a way to shift with it, and to arrest the alarming transfer in wealth from labour to capital. The world does not need any more billionaires.
Failing to take account of the need for a reset risks a global race to the bottom. By working together, with Government too, there's a genuine opportunity to build a better future.
We should draw encouragement from what we have achieved together so far this year. Fórsa's members backed the Building Momentum public service deal in an electronic ballot. It marked another first for the union, and in less than a year we expect to return to talks on a successor agreement, maintaining that sense of momentum at a time when the value of robust public services has never been more visible.
Crucially, the process to reverse the additional working hours imposed under the Haddington Road Agreement is also now underway, an issue which Fórsa ensured was included in last year's negotiations.
As we look ahead to the rest of the year, Fórsa continues to forge a path into new ways of thinking about the workplace and society. We're championing the four day week, greater access to remote and hybrid working with adequate protections, enhanced local government services, in addition to campaigns on housing and education, and ground-breaking research on the widespread benefits of collective bargaining.
In addition, we're campaigning to highlight the value of the role of SNAs and our School Secretaries branch and officials continue to pursue the regularisation of terms and conditions at the WRC following the progress made last year.
We've also been working with others to achieve the 'right to disconnect' and the right to request flexible working. We've set our sights on the future of work, to ensure that moves to automation, digitisation and the low carbon transition are set in a context of protection of conditions, high quality jobs and reduced working time.
Fórsa continues to be a force for protection at a time of transformative change, while driving the changes necessary to ensure a decent future for all. Later this year I will contest the presidency of the Irish Congress of Trade Unions (ICTU), with the aim of fostering closer cooperation between trade unions to lead on these issues. That's our shared mission, and I'm grateful you're part of that effort.
There is a deep pride and a genuine gratitude shared right across the union that Fórsa members have played such an important role in delivering public services, adapting to new and challenging ways of working, and in so many instances, actually improving the delivery of services to meet the unique demands generated by the pandemic. Let's continue to apply that resilience and energy to protecting the future of work.
I hope you have an opportunity to take a well-earned rest and to recover during the summer, and that your loved ones are safe and well.
On behalf of all your fellow members and my Fórsa colleagues, thank you.
Kevin
Fórsa's regular fortnightly members' news bulletins will return in September.