Fórsa members' news bulletin
To all Fórsa members
Friday 30th July 2021
The power to transform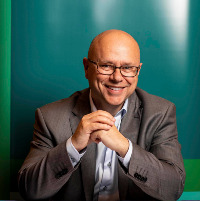 I wanted to take this opportunity, as we head into the peak holiday season, to thank Fórsa members for all they have done in the midst of a most challenging year. 2021 has been an exceptionally tough year for everyone. Even tougher for those Fórsa members who have lost their jobs or suffered severe cuts in income.
What has struck me, time and again, is how Fórsa members have risen to the multitude of challenges that have come our way. In every sector, in every community - and in every family home - those challenges have been constant. The resilient response shows that there is great potential for positive transformations in our workplaces, and in our society.
A fresh realisation of what constitutes essential work is just one of the many ways the pandemic has forced us all to reconsider where we are now.
As we emerge from the pandemic we're more acutely aware of the need to create better lives, better working conditions and a better planet. We can't assume we just go back to normal, or 'business as usual.' We must use this opportunity for positive change.
That's why Fórsa and other unions have called for a national conversation to achieve a future that works for everyone, with good protections for workers against abuses, and contributing to a more equal society.
There's agreement among employers, unions and policy makers that Ireland's infrastructure is deficient. We need more housing, more education investment and greater childcare funding. Our caring model has also been exposed during the pandemic crisis, where there are big issues of recruitment and retention. Our healthcare system has never been under greater pressure, despite the presence of an extraordinarily committed workforce.
It's not good enough to have a policy on these issues, we need to do something about it.
This will only be achieved through meaningful social dialogue and a redefined social contract. Some employers are catching on to this, there is a growing sense of the collective good over individual concerns.
The world is shifting and we need to find a way to shift with it, and to arrest the alarming transfer in wealth from labour to capital. The world does not need any more billionaires.
Failing to take account of the need for a reset risks a global race to the bottom. By working together, with Government too, there's a genuine opportunity to build a better future.
We should draw encouragement from what we have achieved together so far this year. Fórsa's members backed the Building Momentum public service deal in an electronic ballot. It marked another first for the union, and in less than a year we expect to return to talks on a successor agreement, maintaining that sense of momentum at a time when the value of robust public services has never been more visible.
Crucially, the process to reverse the additional working hours imposed under the Haddington Road Agreement is also now underway, an issue which Fórsa ensured was included in last year's negotiations.
As we look ahead to the rest of the year, Fórsa continues to forge a path into new ways of thinking about the workplace and society. We're championing the four day week, greater access to remote and hybrid working with adequate protections, enhanced local government services, in addition to campaigns on housing and education, and ground-breaking research on the widespread benefits of collective bargaining.
In addition, we're campaigning to highlight the value of the role of SNAs and our School Secretaries branch and officials continue to pursue the regularisation of terms and conditions at the WRC following the progress made last year.
We've also been working with others to achieve the 'right to disconnect' and the right to request flexible working. We've set our sights on the future of work, to ensure that moves to automation, digitisation and the low carbon transition are set in a context of protection of conditions, high quality jobs and reduced working time.
Fórsa continues to be a force for protection at a time of transformative change, while driving the changes necessary to ensure a decent future for all. Later this year I will contest the presidency of the Irish Congress of Trade Unions (ICTU), with the aim of fostering closer cooperation between trade unions to lead on these issues. That's our shared mission, and I'm grateful you're part of that effort.
There is a deep pride and a genuine gratitude shared right across the union that Fórsa members have played such an important role in delivering public services, adapting to new and challenging ways of working, and in so many instances, actually improving the delivery of services to meet the unique demands generated by the pandemic. Let's continue to apply that resilience and energy to protecting the future of work.
I hope you have an opportunity to take a well-earned rest and to recover during the summer, and that your loved ones are safe and well.
On behalf of all your fellow members and my Fórsa colleagues, thank you.
Kevin
Fórsa's regular fortnightly members' news bulletins will return in September.


State action needed on artificial intelligence

Fórsa has warned that strong State measures will be required to ensure that everyone shares in the potential benefits of artificial intelligence (AI) and other new technologies.
The warning came after Micheál Martin this week said AI was not a threat to jobs. An Taoiseach was launching Ireland's first National Artificial Intelligence Strategy, which estimates that AI could double economic growth by 2035, while creating more jobs than are lost.
A 2019 Fórsa report on automation made the case for dialogue, consultation and agreement with unions when employers sought to introduce major new technologies.
Fórsa's report, Acting On Automation, also highlighted the need for training and skills development for workers under threat of 'job displacement' as AI becomes more embedded in the economy. It also warned that the introduction of AI should not be used as cover for outsourcing.
The report said AI had the potential to improve work-life balance by reducing working time. This would help ensure that the productivity benefits of new technologies are shared between businesses and their staff.
In a survey of Fórsa officials, its author Craig Whelan found that almost two-thirds saw automation as an issue in the workplaces they represent. Over 40% believed their members performed tasks likely to be impacted by automation, while over 80% judged it would definitely or probably will be an issue in the future.
In the same year, a Fórsa submission to the Department of Public Expenditure and Reform said civil and public service management should work with unions to ensure that the introduction of new technologies did not lead to job losses, outsourcing or poorer services.
Fórsa's head of civil service Derek Mullen, who penned the paper, said the union would not oppose the introduction of new technologies like AI, but added that technological advancement should not undermine services or jobs. He pointed to the experience of Revenue, where new forms of work organisation, supported by retraining, had increased the tax-take and improved audit and fraud control rather than cutting jobs.
The national AI strategy seeks to position the public service as a leader on the issue.
Galway leads out on diversity

Fórsa's Galway branch has appointed a new equality and diversity officer to provide support and guidance to the branch and its members. Long-time activist Gordon Burke has taken the reigns and will lead the union's work on diversity and equality in the region.
"Inclusivity is at the heart of Galway and of our branch. We have a particular interest in inclusivity and diversity and want to be seen as diversity champions for the union," explained Gordon.
"We have come together as a branch and now have a Galway branch diversity banner, citing 'pride in our members', which is particularly important given that last month was Pride month".
The branch is currently receiving equality and diversity training by fellow Fórsa member Rob Partridge. Rob highlighted the importance of having an equality and diversity officer with a focus on the LGBTIQ community for the region.
"Coming out is an everyday experience for LGBTI+ people, whether we like it or not. Knowing that when you do come out you have the support of the people around makes you feel much safer to be your authentic self. Having LGBTI+ representation in Fórsa and seeing them as diversity champions lets me know this group will support me when I might need them the most. I'm proud to be a member of the union and proud of work in equality and diversity," he said.
Fórsa official Padraig Mulligan explained that the decision to develop a plan for equality and diversity for the region was born out of an anti-racism rally which Fórsa supported last year.
"Following significant racist activity in our city last year, Fórsa activists, community groups and local representatives marched with the Galway Anti-Racism Network (GARN) and sought to unify the community against rising racism, and oppose direct provision," he said.
"We realised that we needed to develop and expand the equality and diversity plan for the Galway area, to include racism, LGBTIQ rights and mental health, amongst others. We've had an overwhelmingly positive response to date" he said.
"Galway is the city of the tribes, a multicultural city. No matter where you're from or what your orientation is you're always welcome here. We'll do everything in our power to make sure of that" he said.
Help win decent conditions in Amazon

The world's largest trade union federation is calling on Amazon's incoming chief Andy Jassy to improve workplace policies and conditions after former boss Jeff Bezos stepped down from his leadership role last week.
And the International Trade Union Confederation (ITUC) wants you to add your voice by signing its online petition.
ITUC and individual unions have been campaigning for better pay and working conditions for Amazon staff – including adequate breaks and an end to excessive workplace surveillance.
ITUC says Amazon needs to put a stop to "brutal" productivity quotas and call time on the practice of punishing workers for taking too long on tasks.
It also wants respect for workplace democracy and unionisation in the company, which has engaged in sophisticated staff intimidation campaigns in the face of union campaigns.
The new Amazon CEO has the chance to change Amazon's reputation by changing the policies and practices above to demonstrate greater respect for its workers, it says.
Sign the petition HERE.
Equality and diversity on the agenda

The gender pay gap, domestic violence leave, disability rights, racism, LGBT+ rights, and mental health are just some of the issues up for discussion by Fórsa's equality and diversity committee.
The committee, a subgroup of the union's national executive and comprised of elected officers, activists and staff, met recently to establish a strategic plan for the year ahead.
Senior vice president and chair of the committee, Martin Walsh, explained that the committee is adapting to meet the needs of our 80,000 members, and is looking for members to get involved.
"We've a huge body of work to get through and we're reaching out to you, our members," he said.
"Given the wide range of topics covered by this committee it is prudent to reach out to all Fórsa branches to ascertain the status of the equality and diversity officer on each branch, with a view to establishing a network that could assist the committee in its work," he explained.
"At no point has the need for an equality and diversity officer on every branch been so urgent. We, as the biggest public sector trade union, should be at the forefront of the challenges and battles that present themselves to our members and we must ensure that we are set up to fight for the rights of many across all subjects and issues".
The committee is also planning to meet with each division to seek nominations for committee members and help in the formation its many subgroups.
"We've had a very positive response form the divisions so far and we're looking forward to further engagement," said Martin.
On foot of this, the committee expects that an equality and diversity network will be established, and that all members will receive the appropriate training.
"Once established, our intention is to provide training to each equality and diversity officer in order to ensure that each member is aware of what the role would or could involve, and ensure they are briefed on topical issues,
I am looking forward to hearing from you soon and working together to make our society a better and more equitable and equal place, through the work of our union," he said.
You can contact the equality and diversity committee HERE.
Workplace deaths hit five-year high

The number of people who died in work-related incidents last year rose 13% to 53, despite widespread closure of workplaces due to the pandemic. This was the highest number of fatal incidents since 2015, when 56 people lost their lives.
But there was a decline in non-fatal incidents last year.
The Health and Safety Authority's (HSA's) latest annual review of workplace injuries, illnesses and fatalities, published last week, said 28 of those killed were self-employed, 12 were employees, and 13 were non-workers.
Once again, the agriculture, forestry and fishing sector saw the largest number of work-related deaths. It was followed by construction, wholesale and retail.
The most common cause of work-related fatalities was loss of control of means of transport, followed by falls from a height.
People aged over 65 accounted for the largest portion of victims, making up a third of all the deaths reported.
Fórsa national secretary Dessie Robinson, who was also a former board member of the HSA, acknowledged the organisation's work in developing the Covid-19 work safely protocol. He said it underpinned workplace safety for hundreds of thousands of workers around the country.
"As we also head into farm safety week next Monday (July 19), I would encourage workers to use the HSA's online farm risk assessment tool, which recorded over 13,000 registered users last year. It can be used to evaluate safety in this particularly precarious sector so that avoidable accidents can be prevented."
The HSA's workplace contact unit handled 28,684 queries in 2020, up almost 40% on the previous year. Over a third were requests for information in relation to Covid-19.
HSA chief executive Sharon McGuinness said five of the 13 non-workers who died in work-related fatalities were under 18 years old.
"This drives home the need for appropriate procedures to be put in place to protect everyone in a workplace, be they employees, customers or visitors. Proper risk assessments and health and safety considerations must be implemented in all workplaces to ensure everyone's safety. No job is worth a loss of life, injury or illness," she added.
The HSA is urging all employers to implement tailored health and safety policies designed with the unique requirements of older workers' in mind.
Dessie also reminded members that the HSA offers a range of free tools, courses and supports available and all employers and workers, including the self-employed, were encouraged to avail of them or to contact the HSA for advice.
Fórsa joins union collaboration effort

Fórsa has become a supporter of 'Unions 21,' a forum for unions to work together to develop practical projects to build union leadership and organisation. The union is the first outside the UK to take part.
The initiative involves unions from the public and private sector, and provides a forum for learning and debate with experts and academics, and to share ideas with not-for-profits and businesses with similar experiences. The forum also offers practical support including masterclasses and training.
Fórsa official Seán McElhinney said it was an exciting opportunity to collaborate with other unions in the UK and Europe. "We're looking forward to contributing to building the power and influence of workers throughout the movement, as part of our ongoing work to create a stronger, more powerful union that delivers for our members," he said.
Unions 21 executive director Becky Wright said: 'I'm so pleased to formally welcome Fórsa to Unions 21. Fórsa is a forward thinking union with many of the challenges that our existing unions face in the UK, and I'm looking forward to sharing ideas, best practices and projects that can help build all of our unions for the 21st century."
Find out more.