Fórsa news digest
Friday 28th October 2022
Midnights at The Bear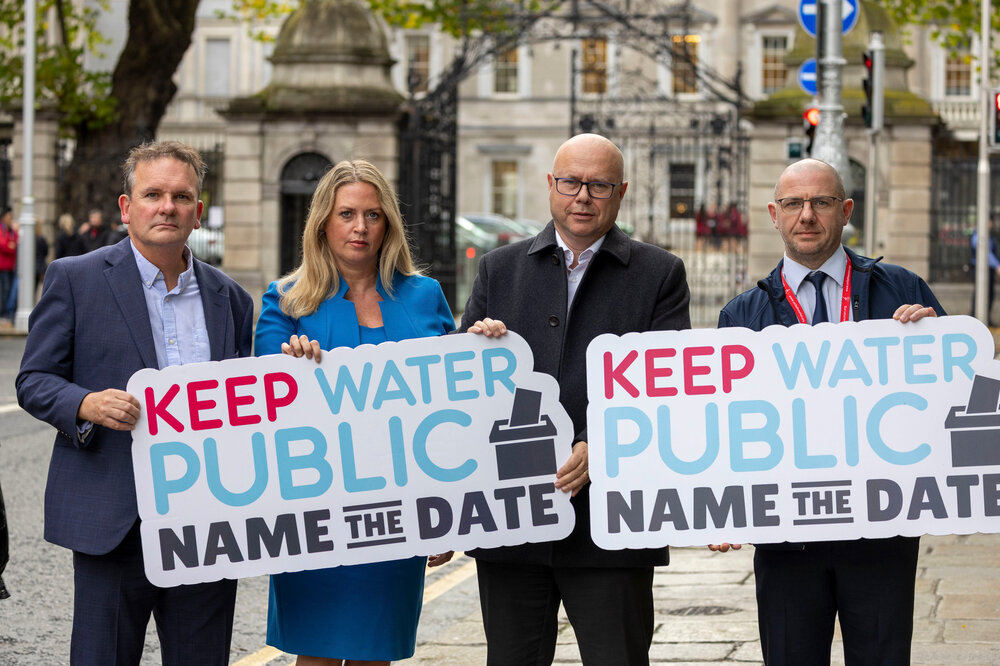 The 'Keep Water Public: Name the Date' campaign launched yesterday
Yesterday's launch of the multi-union Keep Water Public: Name the Date campaign (pictured right) is covered on the national broadcaster's website and in the Irish Times.
The ECB interest rate has gone up again (and is expected to go up again), which will have an impact on many household mortgage repayments.
The Communications Unit published a fresh round of members' news bulletins this morning. You can find them here:
Zen
This being the beginning of a bank holiday weekend, there's a double helping of Zen coming your way.
First up, our colleague Catherine Keogh waxed lyrical at last Friday's retirement gathering (and, by the way, props to the organisers for a lovely event) about Taylor Swift's new album Midnights. So I gave it a spin last weekend and confirmed that Catherine's recommendation was rock solid. If you don't believe me just check out Midnight Rain by clicking the image above.
Zen extra is a recommendation for The Bear, a superb and intense drama set in the confines of a busy kitchen in a Chicago beef sandwich joint. It's only available on Disney+ but I'm sure TG4 will probably get hold of it eventually. Bingeworthy stuff.
Have a safe and lovely bank holiday weekend.
Niall