Fórsa news digest
Monday 1st November 2021
Rimshot Ringo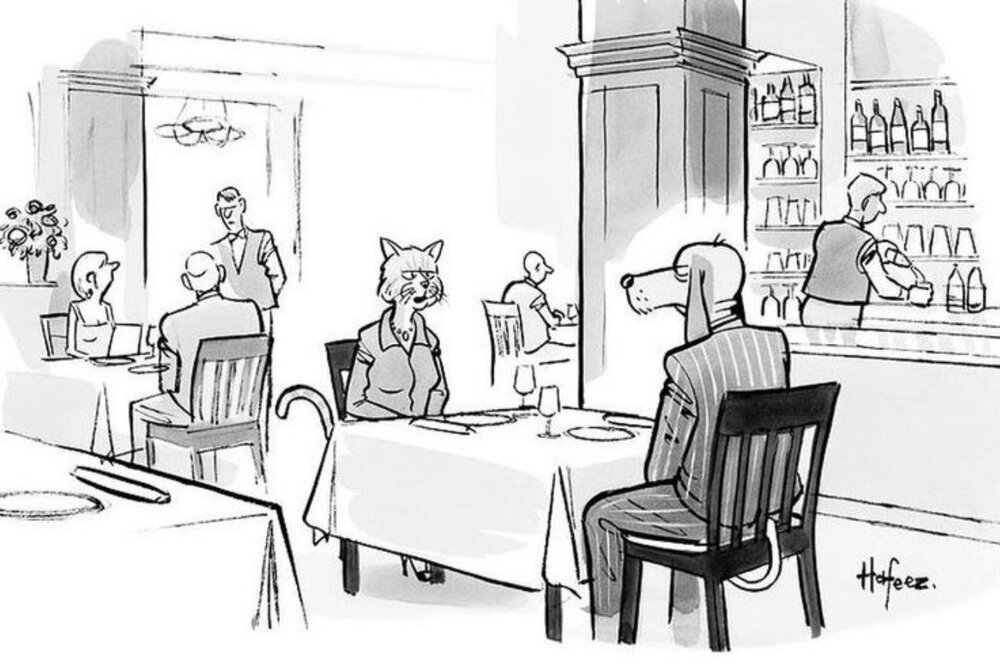 "It'll never work. You're a dog person and I'm a cat person." #NewYorkerCartoons
The Mail and Examiner lead this morning with news on the extent of Covid-related sick absences among health workers, while Philip Ryan in the Indo reports that Government plans for a new bank holiday may be a one-off event that takes place on Monday 31st January.
Meanwhile, the Irish Times reports that primary schools will be given access to more substitute teachers and trainees from college in a bid to ease a supply "crisis" which principals say could lead to pupils being sent home, and Miriam reports from Mary Lou's conference podium.
The Weekend
While last week's ICTU conference seems to have caught Eilish O'Hanlon's attention in the Sindo, her opening salvo suggests she's been hibernating herself for the past 18 months or so. As we headed into the weekend, Simon Kuper made the case for the environmental benefits of the four day week in the Financial Times, while on Saturday, the Irish Examiner reported that health staff recruitment is 'a disaster' which is adding to hospital crisis.
Elsewhere, the Business Post reported that an ESRI report on housing was branded as "detached from reality" by senior civil servants in the Department of Finance, while 10,000 people showed up in Navan to protest against the downgrading of Our Lady of Lourdes Hospital.
Zen

Ringo Starr's unique drumming style has often been unfairly maligned over the years. There's a rumour going around that John Lennon once quipped that Ringo "wasn't even the best drummer in the Beatles." Happy to discover that it's an urban myth, the full story's here. Your Zen moment this morning arrives courtesy of this guy, who makes a compelling case for Ringo as one of the all-time great purveyors of percussion.
Have a great week.
Niall