Fórsa news digest
Monday 8th November 2021
Blair's Legacy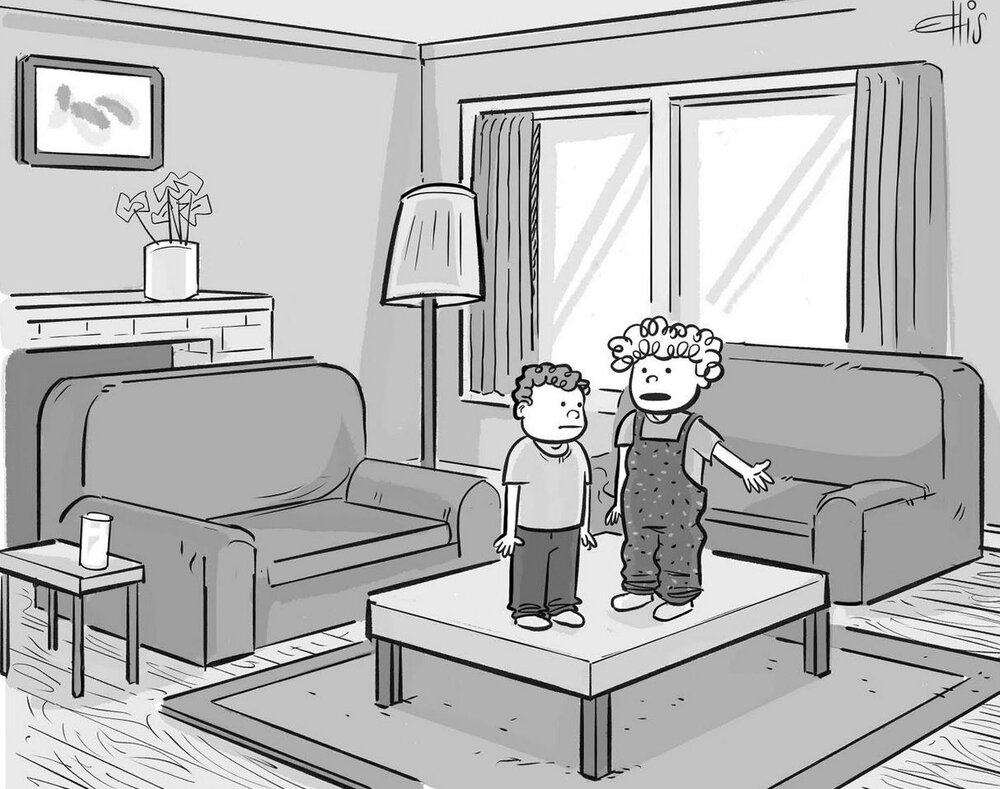 "The floor is lava, and without intevention the entire house will be lava by 2050." #NewYorkerCartoons
The ESRI has produced new research about fatherhood and says that working longer hours emerged as a barrier to fathers' involvement with their children. Elsewhere, Covid continues to pile pressure on the HSE, while the Irish Times reports that senior Government and EU figures have held discussions to plan a response should the UK trigger article 16 of the Northern Ireland protocol, a move both Dublin and Brussels expect in the coming weeks.
The Weekend
Shane Lambert dropped in to KFM on Friday to talk about the new phase of activity in the Respect for SNAs campaign, while SNAs Jesslyn Henry and Linda O'Sullivan also spoke about the campaign with Rob O'Hanrahan on Virgin Media News yesterday.
Elsewhere, Fórsa members in Our Lady of Lourdes Hospital in Drogheda staged a lunchtime protest about unfair recruitment practices at the hospital on Friday. The protest was reported on the Drogheda Life website. Also on Friday, IALPA issued this statement in response to the publication of the Air Accident Investigation Unit Ireland (AAIUI) report on the crash of R116 in March 2017.
Elsewhere last week, the Minister of State Joe O'Brien, in a written response to a parliamentary question (from Michael Lowry TD), confirmed that department of Social Protection officials have written to Fórsa and SIPTU setting out the terms of a "full and final" settlement for CE supervisors and assistant supervisors. He said the total value of the financial package "now on the table" is in excess of €24 million.
Zen

I once met the entertainer Lionel Blair in a newsagents in Belfast. It was about 20+ years ago. He was gigging across the road in the Grand Opera House. He was utterly charming, very funny, and loading up with sweets and chocolate before the show. True story. When I learned of his passing last Thursday I recalled our brief meeting and this clip from Ricky Gervais's Extras.
Have a great week.
Niall