Fórsa news digest
Friday 9th September 2022
a golden thread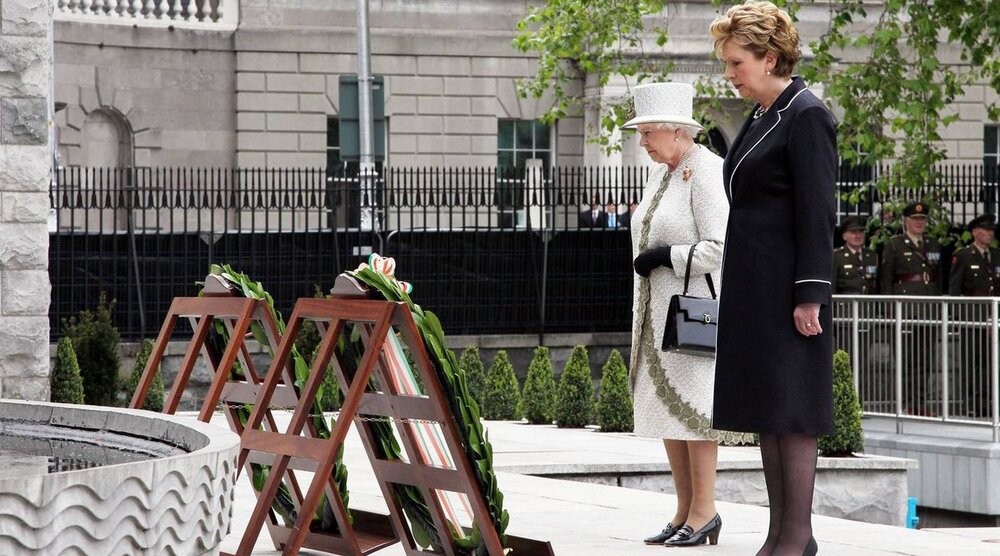 "Reporting from the Garden of Remembrance on her deeply symbolic bow to our fallen rebels, I wondered whether any heir of hers could have carried the same emotional charge. It could only have been her." - Kathy Sheridan in today's Irish Times
Fórsa's ballot on the public service pay deal went live yesterday and the first electronic ballots have been cast. The ballot closes on 6th October, and yesterday this message from Kevin Callinan went out to all members eligible to vote.
Elsewhere, there's coverage of ICTU's pre-Budget submission, which includes calls for targeted measures to reduce early years, health, transport and education costs, and a "significant rise" of the minimum wage.
Tadgh Daly writes in the Irish Times that the State must "revamp its thinking and policy on services for older people, particularly in wake of obvious lessons from Covid", and says the Fair Deal scheme is not fit for purpose as more nursing homes close down. Diarmaid Ferriter, meanwhile, reflects on 100 years of Irish democracy. He writes that the Irish State "has failed to deliver a wider social contract in the 100 years since the third Dáil sat for the first time."
On the death yesterday afternoon of Queen Elizabeth II, President Michael D Higgins has expressed his "profound regret and a deep personal sadness". On the media front, there is much to wade through if you're so inclined. We can expect that will remain the case for the next couple of weeks. It's reported that three unions, representing postal workers and transport staff, have suspended scheduled strikes following the Queen's death.
Flor McCarthy's twitter thread on the opening words of that Dublin Castle speech in 2011 is worth a few minutes of your time, while Fintan O'Toole reflects, and Kathy Sheridan considers "the anti-celebrity with global star power."
Zen
I've been listening to the music of Flock of Dimes all week, ever since one of her songs featured in the finale episode of Pamela Adlon's excellent series Better Things. Yesterday I heard Head of Roses for the first time. One of those rare songs that makes you stop what you're doing and actively listen. I can only hope it might do the same for you.
Have a lovely weekend.
Niall