Fórsa news digest
Monday 11th October 2021
Hill Mysteries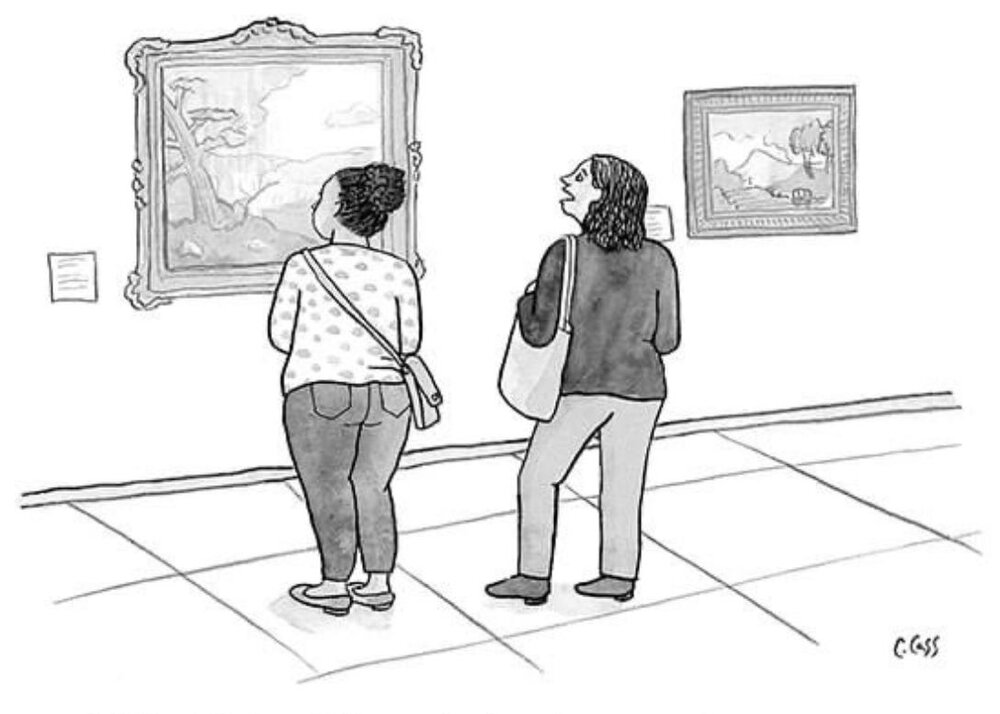 "It's all significantly less impressive once you realise these guys had free childcare." #newyorkercartoons
HSE chief Paul Reid has warned that it is going to be 'a very challenging' winter ahead for health services, as Simon Carswell looks at what it might take to attract Irish construction workers back home, while a new fund is to be established for struggling third level students.
In The Journal, Michael Taft writes about the 'rampant' problem of low pay in Ireland, and argues that the Government needs to "urgently create new institutions that will vindicate a right that workers throughout the EU possess; namely, the right to collective bargaining."
DPER mnister Michael McGrath writes in the Irish Examiner about his new whistleblowers bill, which he says will put the burden of proof onto employers, and INMO members at Connolly Hospital will stage a protest today about their working conditions.
Elsewhere, today's Irishman's Diary section remembers revolutionary, trade unionist and lifelong campaigner for women's rights, Margaret Skinnider.
The Sundays
Amid the mildly feverish speculation about tomorrow's Budget there was also plenty of think pieces on the new corporate tax regime. The Business Post reported that Revenue is tracking down the final 95 employers in its investigation into the wage subsidy scheme, after clawing back €28.5m.
The same paper reports that while the Central Bank remains upbeat about Ireland's post-pandemic recovery, it says a clear picture on job growth won't be possible until all the EWSS schemes are finally unwound. Meanwhile, Daniel Murray reports that less than half of the HSE's special budget for reducing waiting lists is expected to be spent by the end of 2021.
Elsewhere in weekend media, the New York Times had an interesting piece by Farah Stockman about how some of the US's most consequential battles for social justice took place, not on college campuses, but on the factory floor, and asks what killed that blue-collar struggle? Stockman concludes: "The American experiment is unraveling. The only way to knit it back together is for decision makers in this country...to reconnect with those of the working class." Stockman's article is adapted from her book American Made: What Happens to People When Work Disappears.
Zen

Your Zen this morning is the tale of a photo of Depeche Mode's Andy Fletcher (pictured above...he's the one in the middle) taken in a Dublin pub and published in the NME in 1983, a one-time authoritative broadsheet of the music press now lost to the digital age. The Dublin By Pub blog successfully took on the challenge of identifying the pub where 'Fletch' enjoyed his pre-show glass of Harp shandy.
The full story is available by clicking the image above. The pub itself will be very familiar to a number of Fórsa staff. Alas, the SFX Hall, where Depeche Mode played that night, is no longer with us (struck down by a bad case of Celtic Tiger development fever), but holds some very fond memories for those of us lucky enough to have seen some gigs there. Here's how the Basildon lads looked and sounded in 1983, peddling their anti-capitalist electropop.
Have a lovely week.
Niall