Congratulations on your recent election to the 32nd Dáil.
Wednesday 23rd March 2016

Dear Deputy,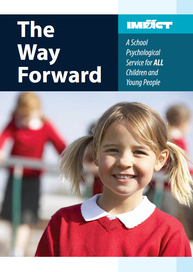 The National Educational Psychological Service (NEPS) has provided a quality service to schools nationally since 1999, and has been subject to the restrictions imposed by the Employment Controlled Framework (ECF) since 2008.
The NEPS branch of IMPACT trade union welcomes the fact that most of the parties contesting the recent general election included a commitment to expanding the NEPS service.
After such a long period of restriction on employment, the service urgently requires investment in order to expand and meet the demands of a growing school population. To that end, we are keen to see the commitment to expand the NEPS service included in any future Programme for Government.
While the precise formation of the next Government remains unclear, we urge you to support the expansion of NEPS in any negotiations you undertake to form a government with other parties or independent TDs.
The school population has increased by more than 50,000 pupils in the period during which the ECF has applied. The service faces further demand through meeting its obligations to provide service to every school in the country. The ability of NEPS to provide the comprehensive school psychological service required for modern Irish society has been impeded by these restrictions.
Demand has significantly outgrown supply and we need to address this urgently. Investing in more staff is essential to providing a service that can meet 21st century demands. While NEPS continues to provide a highly valued service to primary and post-primary schools, current staffing does not allow psychologists to offer the full range of services to all schools that they are trained and qualified to provide. Expanding NEPS would enable psychologists working in the education system to deliver a high quality psychological service to all students, parents and school communities.
IMPACT is fully aware of the resourcing restrictions faced by the next Government. At this point we need to collaborate and plan to provide a fully resourced psychological service to schools. The enclosed document – The Way Forward - aims to begin the discussion on what this will entail.
We would welcome the opportunity to discuss this with you, and hope that you will support the expansion of this vital education service.

You can download a copy of the report HERE.
Yours sincerely
Andy Pike
National Secretary
IMPACT trade union
On behalf of the NEPS branch of IMPACT