IMPACT members back action over job evaluation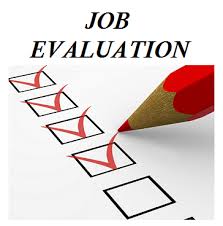 Friday 12th August 2016

Health service clerical, administrative and management staff – members of IMPACT – have overwhelmingly backed industrial action over management's failure to reinstate the HSE job evaluation scheme. The ballot result, which was announced today, saw a 87%-13% margin in favour of industrial action, on a turnout of 44%.


IMPACT national secretary Eamonn Donnelly said the union would serve notice of industrial action on the HSE next week – and outline the precise form of its protest – unless health employers responded quickly to the anger that members have expressed.

A frequently asked questions document prepared by IMPACT last month said any industrial action would initially be limited, and would aim to cause disruption to senior management without hurting service unsers.

Eamonn said: "None of the modestly-paid workers involved in this dispute want to take industrial action. But today's ballot result is a measure of their anger at management's decision to renege on this agreement, and their determination to take action if necessary. Management needs to listen to its staff, and reach a solution, if we are to avoid a conflict that nobody wants."


The union says health employers are in breach of the Lansdowne Road agreement, which contains a commitment to reactivate the job evaluation scheme. IMPACT and management reached agreement that the scheme would be reintroduced for clerical and administrative staff from 1st June 2016, but management subsequently reneged on the deal.


IMPACT also wants assurances that the scheme will be extended to health professional grades and senior management. And it is insisting that staff who have been performing in upgraded posts for long periods stay in the post after it's upgraded.


Job evaluation is an established tool that allows the knowledge, skill and responsibilities associated with individual jobs – rather than grades or staff categories – to be assessed and appropriately rewarded. While a job evaluation doesn't guarantee an upgrading, many health staff believe their roles have grown considerably as they have taken on more responsibility over the years.


The eight-year suspension of the health service scheme has led to a backlog of existing and potential applications from workers who believe they have taken on substantial extra responsibilities as staff numbers fell significantly during the crisis.

See how your branch voted here


Find out more about the health service job evaluation scheme here.