Fórsa members' news bulletin
Education
Wednesday 20th June 2018
Job evaluation delay sparks industrial action ballot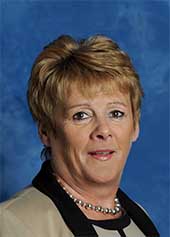 "This situation was exacerbated by the failure to fill higher grade posts over the past number of years. In some cases posts were filled by agency staff on a temporary basis" - Stella Griffin, assistant general secretary
Fórsa will ballot its members in library, professional management and support staff roles in the higher education sector, from next week.
The ballot for industrial action, up to and including strike action, aims to secure a comprehensive job evaluation exercise for these members.
The purpose of job evaluation is to measure whether or not a specific post is correctly graded. It assesses the skills and responsibilities required of a particular post, rather than the individual performing it.
In a covering letter to accompany the ballot paper, assistant general secretary Stella Griffin said : "Since 2008 the higher education sector has seen a very large increase in the number of students enrolled while staff numbers fell.
"There has been a significant increase in total productivity as library, professional and support staff bore the brunt of these developments. The sector relied on the goodwill and dedication of its staff with many individuals assuming additional and more onerous duties without recompense.
"This situation was exacerbated by the failure to fill higher grade posts over the past number of years. In some cases posts were filled by agency staff on a temporary basis," she said.
Stella also outlines the union's attempts to secure the introduction of a job evaluation scheme since the Lansdowne Road Agreement Chairman's Note of May 2015, which included a specific section in relation to job evaluation for library, professional management and support staff in the higher education sector.
The Institute of Technology branch executive committee is strongly recommending a vote in favour of industrial action. Stella explained that, initially, the action would be limited, and targeted, and would consist of the withdrawal of a number of functions currently carried out by library and professional management and support members.
The ballot concludes at 12 noon on Tuesday 10th July 2018.
See also: The time for job evaluation is now – Deputy general secretary Kevin Callinan writes "Further delay will hit staff morale, increase the pressure on service delivery to a critical point, and escalate the risk of industrial action" Fórsa news bulletin (Education) 20th February 2018.