Fórsa members' news bulletin
Education
Friday 3rd September 2021
Covid advice for SNAs published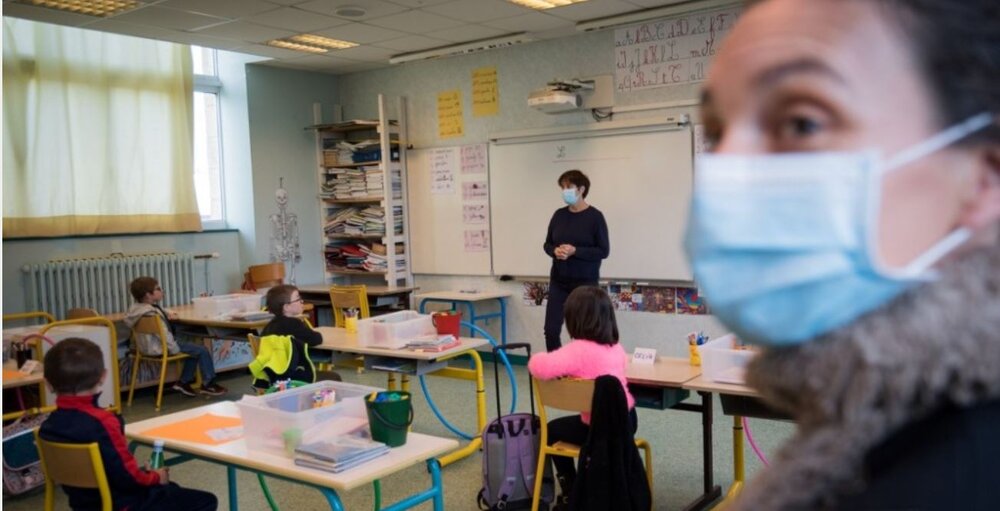 All existing health and safety measures, including the use of masks, are to continue next year.
Fórsa and the teaching unions continued to meet education department officials and HSE public health experts on a weekly basis throughout the summer to review the situation in schools.
The Department of Education's circular on Coronavirus (Covid-19): Arrangements for teachers and special needs assistants (SNAs) employed in recognised primary and post-primary schools was published last month.
The latest circular confirms the main changes for the coming school year advised by Fórsa to SNA members in July. It says:
HSE advice on very high risk and high risk conditions has changed as a consequence of the vaccine roll-out. Therefore some staff previously working remotely last year may now be asked to attend work in person subject to an occupational health assessment.
SNAs who are unhappy with the occupational health assessment can request a review (or second opinion).
The advice for pregnant staff has changed. Based on new expert opinion, SNAs can attend work during the first 14 weeks if their pregnancy risk assessment allows. Fórsa sought and got a specific appendix on this issue in the new guidance.
After the 14th week of pregnancy, pregnant SNAs who are categorised as high risk by the Occupational Health Service, cannot work in special schools, special classes or units. Staff in those settings will be either reassigned to mainstream classes or assigned to work remotely. A full pregnancy risk assessment must be carried out for all pregnant staff taking account of their individual circumstances.
The HSE guidance on contact tracing and self-isolation for those with full vaccine protection has changed. This is reflected in the document, which takes account of the existence of the Covid-19 Delta variant.
There is no provision for principals to obtain general information on the vaccine status of all their staff. However, that information may be recorded if an SNA has to submit a written request for special leave with pay or other provisions after contracting Covid-19. This is because the HSE advice differs depending on the vaccine status of staff. Occupational health doctors are entitled to know the vaccine status of staff when conducting health assessments.
All existing health and safety measures, including the use of masks, are to continue next year. Schools will shortly receive carbon dioxide monitors to enable staff to measure the air quality in classrooms. They will be advised on the measures to be taken if the air quality falls below accepted standards.