Fórsa members' news bulletin
Education
Wednesday 10th July 2019
Workplace violence code adopted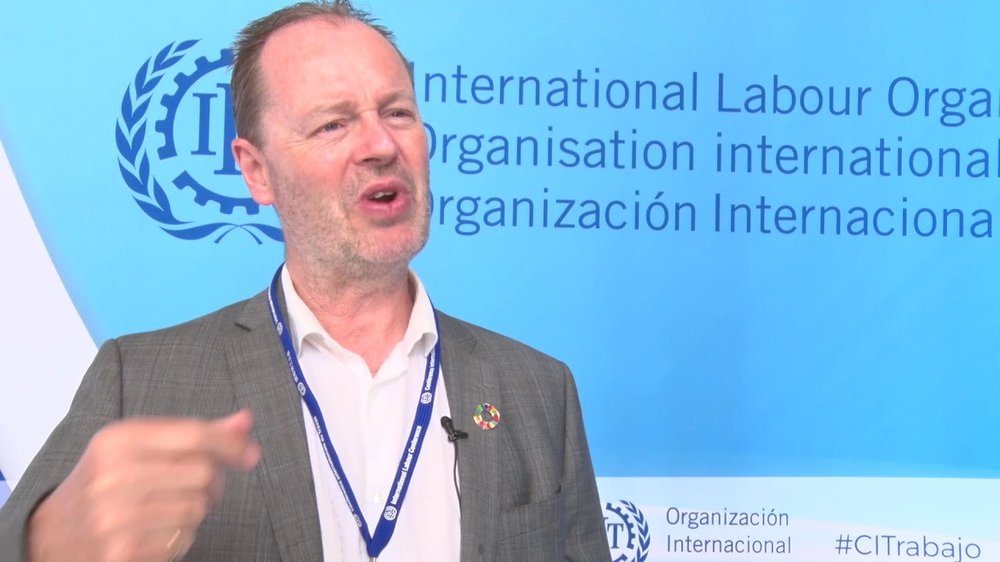 The Irish Congress of Trade Unions' equality officer David Joyce commended years of work by trade unionists – particularly women – to bring about this "remarkable achievement."
A new convention and recommendation on violence and harassment at work has been adopted by the International Labour Organisation (ILO), a United Nations agency made up of representatives of governments, unions and employers. The new international law places responsibilities on employers and governments to tackle these issues.

The new 'global standard,' agreed at the recent ILO conference in Geneva after two years of negotiations, recognises the right to a world of work free from violence and harassment. Once ratified at national level, it will commit signatories to an inclusive, integrated and gender-responsive approach to the prevention and elimination of harassment and violence.

Speaking at the conference's plenary session, the Irish Congress of Trade Unions' equality officer David Joyce commended years of work by trade unionists – particularly women – to bring about this "remarkable achievement."

He also thanked the Irish employer and government representatives for their constructive involvement. "I look forward to working together back home towards early ratification and effective implementation in Ireland," he said.

By ratifying ILO conventions, countries make a commitment to apply them in national law and practice, and report on their application at regular intervals. Conventions generally come into force a year after the date of ratification.