Fórsa members' news bulletin
Civil Service
Tuesday 20th February 2018
Stage notes on addiction
Fórsa member Lisa Walsh readies for tour of new play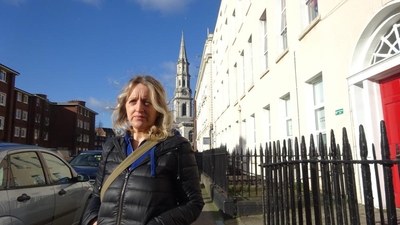 Love In The Wild is a new play written by Lisa Walsh, and opens next month at the Axis theatre in Ballymun. Lisa is a member of Fórsa and qualified as a social worker as a mature student in 1999. She is currently working in child protection having previously worked as a medical social worker and an addiction worker.
We met last week to talk about her inspiration for the play, its development from page to stage, and her desire to challenge the stigma of addiction.
"The play is a one-man show about a man called Ger Duffy. He's from Ballymun on Dublin's north side. He's on a methadone programme and he's journeying through addiction and through big changes in his life.
"He has a strong connection to wildlife and nature, which helps explain how he sees the world, a way that's quite different to how most people see it.
"The play is about love, it's about judgment but hopefully it's also about redemption. He's not the stereotype of an addict, there are many layers to Ger and many layers to his story," Lisa explained.
Inspiration
Ger's experience was informed and inspired by Lisa's work in addiction services over the last 20 years. While taking part in a creative writing course five years ago, Lisa recalled a story she'd heard about one addict's experience of visiting Ballymun swimming pool 20 years previously.
"The swimming pool was a huge feature of life for anyone who grew up in Ballymun. Swimming and Chester slices - the cakes we had after we went swimming – were a big part of the Ballymun childhood.
"He went back as an adult for a swim but he left because he became very self-conscious of being - as he called himself - a 'junkie'. It stayed with me and came back to me when I started writing," she said.
The play has toured in a number of addiction centres in Dublin. Lisa said the response to those performances helped to inform the development of the play. "One man told me 'We've all had that walk of shame, where we were walked out of places, security man would come over and put his hand on your shoulder.' When he described that I knew we were on to something, because it's trying to give a voice to that experience."
Lisa said it made her think about Ballymun and the experience of stigma. "I grew up with a lot of stigma myself, my mam had addiction problems. When I started to write lots of things came back to me, like my experience of being a little girl with my mam, and the way people treated her, and later looking at the experience of people when I worked in addiction services. It's why I was drawn to social work in the first place."
Love in the Wild is performed by Anto Seery, directed by Peter Sheridan and produced by Sheila & Peter Sheridan.
The play opens in the Axis theatre in Ballymun on Thursday 8th March (International Women's Day) and will tour throughout March in a number of Dublin venues.
Watch the trailer here.
More information on dates, venues and booking here.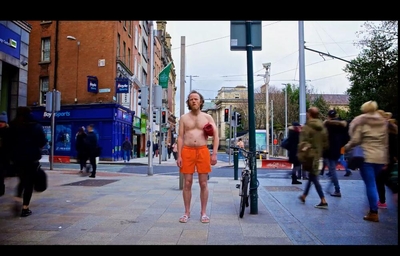 Love in the Wild is performed by Anto Seery