Fórsa members' news bulletin
Local Authorities
Friday 21st May 2021
Councils urged to pilot four-day week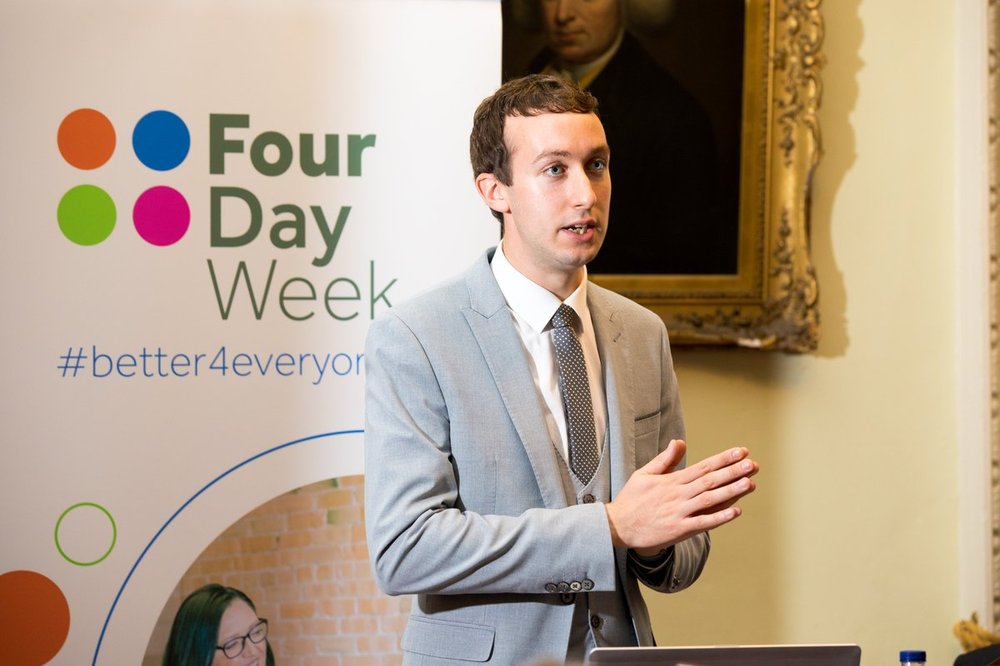 Fórsa campaign director Joe O'Connor said the union hoped to involve public and private sector employers in a national four-day week pilot programme, which is currently in the late stages of development
Fórsa has written to the chief executives of all local authorities in Ireland to ask them to engage with four-day week pilot programmes. The initiative is the latest move in the union's campaign for reduced working time without loss of pay or productivity.
Last week, the union's local government and local services conference heard from Andrew Barnes, Chief Executive of New Zealand firm Perpetual Guardian. He said his company had doubled per capita productivity and halved sick leave rates since it adopted a four-day week in 2018.
He added that the policy had helped Perpetual Guardian maintain productivity and profitability during the Covid lockdown.
Fórsa is part of a coalition of employers, unions, environmental and women's campaign groups, which is calling for a gradual, steady and managed transition to a shorter working week in all sectors of the economy.
Fórsa campaign director Joe O'Connor said the union hoped to involve public and private sector employers in a national four-day week pilot programme, which is currently in the late stages of development. Later this month, it will meet Tánaiste Leo Varadkar to pitch for Government support for the initiative.
Earlier this year the Spanish Government passed legislation to support employers moving to a four-day week.
Last year, Fórsa published Ireland's first ever public opinion poll on the four-day week. Three-quarters of respondents were said they supported a Government exploration of its introduction, while almost half of Irish employers said it would be feasible to trial a four-day week in their own workplace.
Mr O'Connor said the four-day week, with no loss of pay or productivity, offered the potential of a genuinely better future for workers, employers and the enviornment. "The strong support for a four-day working week among Irish people is consistent with similar studies internationally. What may once have seemed like a radical concept is now, for many, a reasonable and rational ambition," he said.
Peter Nolan, who heads Fórsa' Local Government Division, said local authorities were highly suitable for four-day week trials. "Local government has a diverse workforce and produces a range of services that are highly valued by communities. It would be great to have the sector involved in a pilot exercise which benefits workers while maintaining, or even increasing, productivity," he said.
Following the successful introduction of the four-day week in his company, Andrew Barnes established the '4-Day Week Global' foundation to support businesses and campaigners.
"This is the model for employment in the 21st century. Thousands of companies worldwide, including household names like Microsoft and Unilever, have followed our lead and experimented with the four-day week.
"It's an issue facing workers all the way across the world, regardless of country and regardless of culture, because there's a mismatch between the amount of time we spend working and the amount of time we spend with our families and communities," he said.
Mr Barnes said the Covid experience of a rapid shift to remote working had boosted the case for the four-day week by removing "a barrier of trust" regarding time management and productivity.
It's never been more important – or easier – to get the protections and benefits of union membership. Join Fórsa HERE or contact us HERE.