Fórsa members' news bulletin
Services & Enterprises
Thursday 9th April 2020
Ryanair cabin crew pay clarified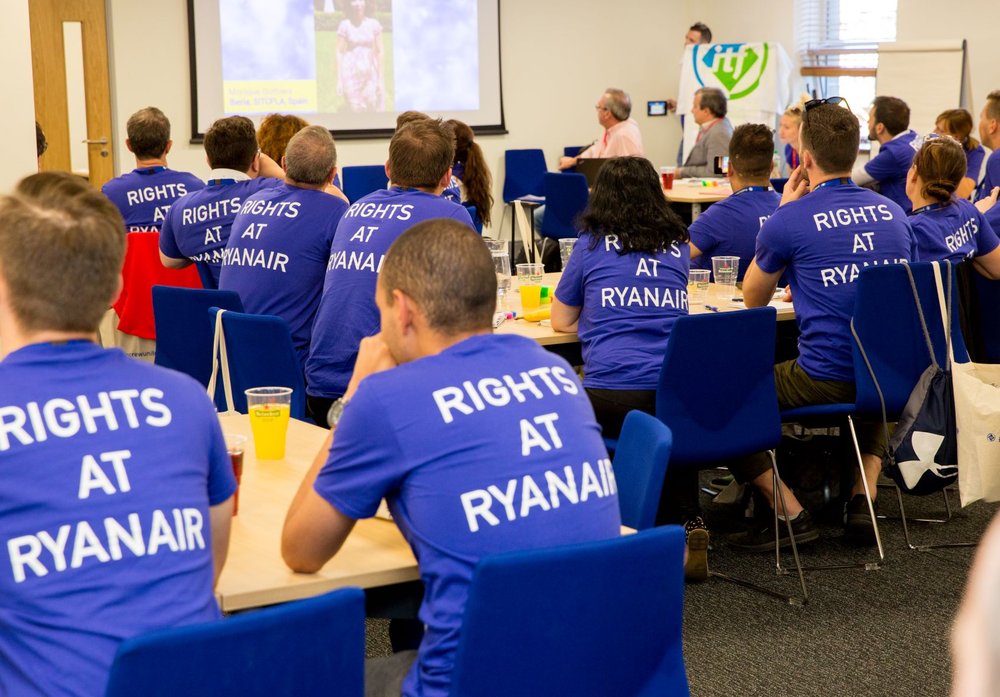 The union's discussions with Ryanair focused on maintaining the employer-employee relationship.
Ryanair has issued a memo to all its Irish-based cabin crew outlining payroll and income arrangements for April, following extensive discussions with Fórsa.
The company described the arrangements as "an emergency agreement" with the union which will deliver income for Irish-based cabin crew in April through a combination of payments from Ryanair and Irish Government Covid-19 support.
The memo states that for the April payroll, the Government Covid-19 scheme is based on net earnings paid to crew in January and February of this year: "During the reduced working / excess capacity period we will incorporate this Covid -19 payment in the April payroll where applicable, meaning there is no requirement for you to apply for this support from social welfare."
Fórsa official Ashley Connolly explained: "Over the last couple of weeks we've been engaging with Ryanair for payments to crew in April. The memo issued last night brings clarity and an end to the considerable uncertainty that cabin crew were experiencing.
"This has been a very testing time for everyone in aviation. The Covid-19 crisis has had a very significant impact. Cabin crew have witnessed the huge reduction to flight operations. In our discussions with Ryanair we focused on maintaining the employer-employee relationship," she said.
Ashley said she will continue to engage with the company on behalf of cabin crew in the coming weeks looking at payment for May "and beyond if necessary."
Ryanair said April payroll will see the company pay crew 50% of monthly gross basic pay, plus sector pay for March or, if the total payment is less than the government wage subsidy scheme (eg, since the government scheme references January and February, a period when some crew may have had low hours or unpaid leave) then they will receive the higher amount.
Payment is to be made on 28th April, the company is currently working on an electronic notification system to advise crew of their individual amount in advance.
All Ryanair staff, including its senior management, has taken a 50% pay cut for April and May. The company says its priority will be to protect as many jobs as possible "as we adjust to the reality of 99% of flights cancelled for April and May."
The company said it has no certainty on a date for a resumption of flight services and cannot rule out further cost reduction measures, including extended lay-offs and/or job losses. "What is clear is that when we are in a position to recommence commercial flights it will be a gradual build of the schedule."