Fórsa members' news bulletin
Health & Welfare
Thursday 3rd June 2021
Children's disability services need resource boost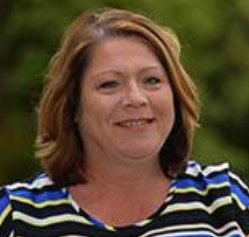 Ms Cully said health and social care professionals working for these agencies are often employed on lesser terms and conditions of employment than those directly employed by the HSE "despite the fact that they are doing exactly the same job."
Fórsa has called on the Government to radically improve the level of resources to children's disability services in order that the newly reconfigured services network is properly funded.
A reorganisation of services is already underway, as the new model of service delivery - known as "Progressing Disability Services for Children and Young People" - is being aligned with the HSE's Community Health Networks.
Fórsa assistant general secretary Chris Cully said the union welcomed the reconfiguration of services on the basis that it would standardise equity of access and put children accessing the services at the centre of service planning.
However, she said that the services, provided largely by voluntary organisations under the 'Section 39' funding model, would need more resources in order to achieve the objectives of the new networks: "For far too long, families of children with disabilities and complex needs have had to fight for equity of access to services and therapeutic interventions.
"Disability services have been developed, organised and delivered mostly on a non-statutory footing by voluntary organisations who receive funding from the HSE under section 39 of the Health Act.
"This means that while there are excellent services being provided in some areas, others receive no services at all. The new model of service delivery aims to achieve a unified approach nationally, delivering vital disability services to every child who needs them.
"But this aim will not be met unless the State can show it values these agencies, and provide the necessary resources for them to deliver their invaluable services," she said.
Same job, different terms
Ms Cully said health and social care professionals working for these agencies are often employed on lesser terms and conditions of employment than those directly employed by the HSE "despite the fact that they are doing exactly the same job." She warned that agencies would struggle to recruit and retain staff, and struggle to deliver vital disability services, unless resources are adequate.
She added, "The average waiting time for children to have an assessment of need presently is just over 17 months. This is far in excess of their statutory right to an assessment of no more than six months. This illustrates where the gap in resources exists, and must be addressed if the new service model is to be successful.
"An additional 100 posts have been approved for this year 2021. But that's only a drop in the ocean of what is needed. Look at it this way, there are 91 children's disability networks. With 100 additional posts approved, that's essentially one additional post per network. It's not nearly enough," she said.