Fórsa members' news bulletin
Health & Welfare
Thursday 5th July 2018
Call for child protection career path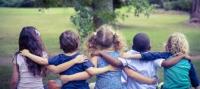 The authority conceded that a number of managers "took on board the investigation's findings" and "immediately addressed those risks identified."
A HIQA report into the child and family agency Tusla's management of child abuse claims has called on the agency to create "formal career-path mechanisms" as a matter of urgency.

The report, which was requested by the children's minister on foot of criticisms of Tusla's handling of child abuse complaints against a Garda whistle blower, called on the agency to "seek the assistance of higher education and training establishments to create formal career-path mechanisms for students and graduates to support current and future workplace needs."

It also sought the development of a "workforce strategy" and a review of the agency's skills mix.

Despite some serious issues and shortcomings identified in the HIQA report, it cited the "many examples of good practice by committed Tusla personnel in how they are managing allegations of child sexual abuse and retrospective abuse," and said Tusla staff are "openly committed to child protection and welfare."

The authority conceded that a number of managers "took on board the investigation's findings" and "immediately addressed those risks identified."

Tusla chief executive Fred McBride wrote to all staff on the eve of the report's publication to outline how the agency would respond. He pointed out that the HIQA report contained no indication that any child was harmed as a result of the agency's actions or inaction.

"While we haven't achieved everything that's needed just yet, we have made significant progress in the past four years including, for example, a 46% reduction in unallocated cases and the roll out of the National Childcare Information System," he said.

McBride acknowledged the work of all agency staff. "Each of you contributes in one way or another to more positive outcomes for children and families adversely affected by child abuse or neglect," he said.

Read more HERE.