Fórsa members' news bulletin
Services and Enterprises

Friday 16th July 2021
Coillte's four-year pay and benefits deal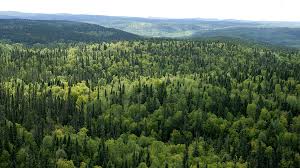 The agreement, which runs from January 2021 to the end of 2024, replaces the previous agreement called 'Pathway to 2020.'
Coillte staff will enjoy five weeks of parent's leave on full pay under a new four-year pay agreement negotiated with Fórsa. Horizon 2024, which was backed by members in a ballot, also sees improved leave arrangements for staff currently on less than 23 days a year, and a significant expansion of bereavement leave.
The deal also includes increases to each of the company's five pay bands in each of the four years of the deal, improvements to the performance-related element of remuneration, and tax-efficient lump-sum payments of €500 this year and next.
The complex package also includes improvements for staff on 'legacy' pay scales, and a 2024 'closing out' lump sum payment of €1,000 so long as the company's strategy and financial targets are met.
There's also a new 'engagement model,' which is designed to encourage local consultation and the resolution of issues at local level. And the company has agreed to meet the costs of membership of professional associations, as well as increased investment in career planning and e-learning through the establishment of a new 'Coillte Academy.'
The agreement, which runs from January 2021 to the end of 2024, replaces the previous agreement called 'Pathway to 2020.'