Fórsa members' news bulletin

Health and Welfare
Thursday 30th May 2019
Congress calls for EU directive on collective bargaining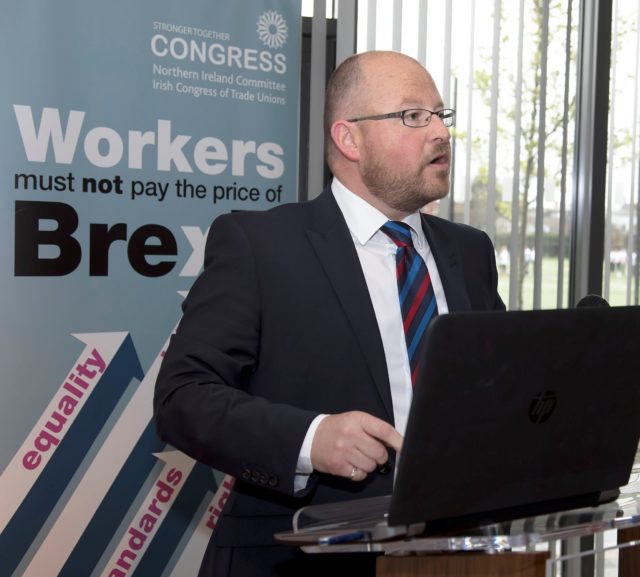 "You cannot truly have decent work without the right to collective bargaining" - ICTU official Owen Reidy.
The Irish Congress of Trade Unions (ICTU) is set to launch a new policy document entitled "Realising the Transformative Effect of Social Dialogue and Collective Bargaining in Ireland" at its all island Congress this July.
Speaking last week at the European Trade Union Confederation's (ETUC) 14th Congress in Vienna, Austria, ICTU official Owen Reidy said Congress is seeking to address Ireland's collective bargaining deficit. One of its key proposals is to promote the idea of an EU Directive on Collective Bargaining.
"There is one fundamental issue that unites and binds all of us together, the universal right for working woman and men to have the right to free collective bargaining in their work. Yet today in Ireland, all workers do not have this fundamental right.
"All the independent evidence shows that not only is collective bargaining good for workers in respect of their pay and conditions, but - it also boosts productivity, it improves efficiency, it improves workers wellbeing and it makes our societies and economies that bit more equal.
"You cannot truly have decent work without the right to collective bargaining," he said.
He outlined the voluntary nature of industrial relations in Ireland to delegates and said: "Trade union density and collective bargaining coverage is in decline. We have to ask who does this model serve?"
Mr Reidy said it is in the interests of all European unions that workers right across the continent enjoy decent work, decent pay. "Without a right to collective bargaining, this cannot be achieved," he said. He asked the assembled unions in Vienna to support and endorse the work of the ETUC to promote collective bargaining rights across the EU.
The ETUC is the voice of workers and represents 45 million members from 90 trade union organisations in 38 European countries, plus 10 European Trade Union Federations.
The ETUC aims to ensure that the EU is not just a single market for goods and services, but is also a social Europe, where improving the wellbeing of workers and their families is an equally important priority.
You can read the full text of Owen Reidy's speech to the European Congress HERE.