Fórsa members' news bulletin
Services and Enterprises
Friday 18th September 2020
Leonard campaigns for An Post role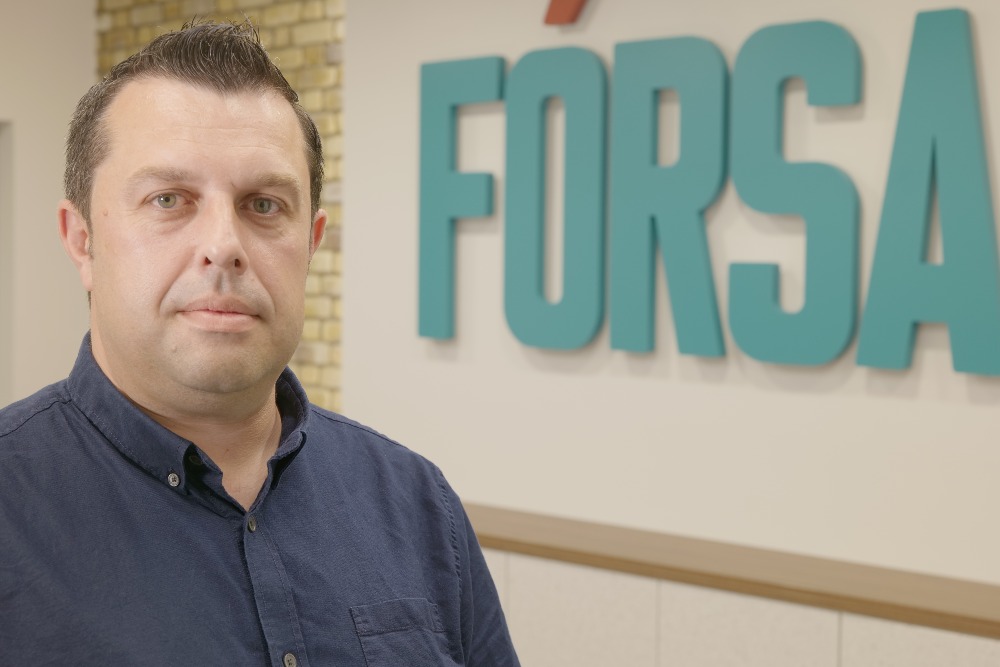 Leonard's campaign for worker director is focused on how the role is crucial to the welfare of his An Post colleagues.
Fórsa member Leonard Shiels (pictured) is the union's candidate for the forthcoming Worker Director election in An Post.
The role of worker director ensures the voice of workers is heard and represented at the board of directors of An Post. A committed trade union activist, Leonard is now actively campaigning for the votes of his work colleagues in An Post.
Leonard is a business support officer with An Post, based at the GPO in Dublin, and has worked for the company for 20 years. Leonard has also been an officer on the An Post Fórsa branch committee for a number of years. In that time he's been involved in a number of negotiations with An Post management, and has extensive experience in HR. Leonard is also on Fórsa's Services and Enterprises divisional executive.
He said he's running for the post of worker director with An Post because of the need for vigilance on behalf of workers in a rapidly changing work environment: "I'm proud to work in An Post, and I work with some great people. The company is changing and evolving rapidly, so we need to be vigilant and mindful of the impact of those changes on workers.
"New voices, fresh ideas and different perspectives are needed at board level to help positively influence the future direction of An Post. The worker director role provides a unique opportunity for ordinary workers to have our say, while being able to interrogate the major changes which we continue to encounter.
"I believe it's important that full engagement with the company occurs on these significant issues, particularly in the exceptional times we now live in. I will endeavour to represent workers best I can with their interests at heart," he said.
Leonard's campaign for worker director is focused on how the role is crucial to the welfare of his An Post colleagues: "I believe it's crucial that clear communication and transparency from the company is hugely important to us, the ordinary workers. As worker director I want to ensure that the company sticks with an approach that delivers this for An Post staff.
"I'm asking for the support of An Post staff. I'm very grateful for all the support I've received so far, and I'm encouraging those who support me to mention my candidacy to family and friends who may know people working for An Post. I'm offering myself as a new independent voice who'll represent all workers and their issues as if they were my own," he said.
It's never been more important – or more easy – to get the protections and benefits of union membership. Join Fórsa HERE or contact the union HERE.