Fórsa members' news bulletin
Services & Enterprises
Wednesday 25th September 2019
Belfast cabin crew pay for talks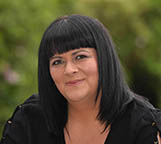 "The company's failure to engage with their own staff, to keep them informed of decisions that affect their livelihood, damages the credibility of the airline,"
Fórsa is scheduled to meet with Aer Lingus management in mid-October to discuss new pay proposals for directly employed cabin crew based in Belfast city airport.
Fórsa had criticised Aer Lingus' failure to consult or communicate with staff at the Belfast base, following the announcement earlier this month that the airline would no longer be operating European flights from Belfast City.
Fórsa official Ashley Connolly said Aer Lingus staff based in Belfast only became aware of the decision following media reports on Thursday 12th September: "Aer Lingus staff in Belfast are very angry and worried about their future, and the future of routes in and out of Belfast.
"The company's failure to engage with their own staff, to keep them informed of decisions that affect their livelihood, damages the credibility of the airline," she said.
Ashley explained the union had already been trying to engage with the company on negotiating a new deal for staff at the Belfast base, as the current deal is due to expire at the end of this month. She said negotiations were expected to include discussion about the routes that have now been cancelled.
The union has met with the company in recent days to schedule the mid-October engagement on pay. Ashley said there was no indication of any immediate threat to the Belfast-Heathrow service.