Fórsa members' news bulletin
Civil Service
Thursday 7th November 2019
Civil service IR switch proceeding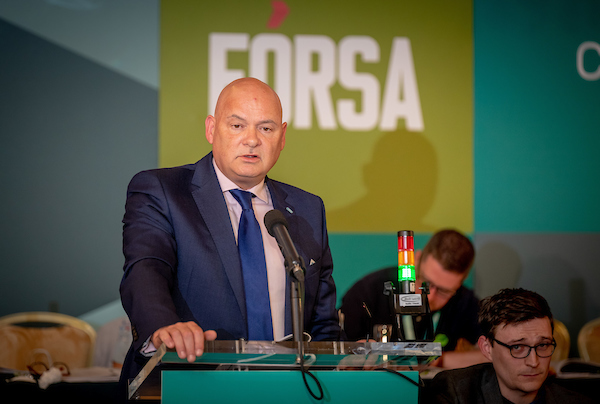 Fórsa's head of civil service, Derek Mullen, said the switch would deliver a more efficient industrial relations service
Fórsa understands that the Government is putting resource arrangements in place to give civil servants access the Labour Court and Workplace Relations Commission.
This will allow the implementation of agreed plans to replace the civil service conciliation and arbitration scheme with the State industrial relations system that all other workers – including public servants outside the civil service - enjoy.
The union has also been informed that there have been some delays in legislation required to facilitate the change.
It is considering related issues in a sub-committee of the Civil Service Staff Panel – made up of reps from all civil service unions – with a view to further engagement with the Department of Public Expenditure and Reform.
The switch to the State IR system will also give civil servants access to adjudicators to deal with issues under employment law.
Fórsa's head of civil service, Derek Mullen, said the switch would deliver a more efficient industrial relations service. "We will keep the best parts of the conciliation and arbitration scheme, including general council," he said.