Fórsa members' news bulletin
Education
Tuesday 24th April 2018
A "small move forward" for Early Years
Minister's call for investment and CPD initiative backed by Fórsa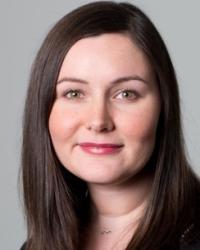 "These small changes are a step in the right direction for our members working in early years, but there is a long way to go. The professionalisation of the early years workforce in Ireland, and improved investment for wage growth, need to be part of the government strategy" - Fórsa's Early Education organiser Katie Morgan
Fórsa's Early Education branch has welcomed the recent focus on support for the future of the Early Years sector by Minister for Children and Youth Affairs, Katherine Zappone.
In early April the minister called for further investment following a surge in the number of childcare providers seeking capital grant support to build or extend premises, following the extension of the free pre-school year.
Ms Zappone said: "While investment in the past three years is up 80 per cent to €485 million this year, we are still significantly short of the European average and Irish families are still struggling to meet the cost of childcare."
Fórsa's Early Education organiser Katie Morgan said the union has been lobbying the government for increased public investment in early education. "We have members working in the sector who are directly affected by the costs of trying to improve their facilities for their staff and the children they care for, so we welcome the minister's calls for further investment.
"The minister describes it, correctly, as a dynamic sector, and she recognises that capital investment means greater accessibility," she said.
Fórsa Early Years Executive member, Mick Kenny, said increased investment in capital grants is vital. "Short-changing services is essentially short-changing parents. Services face further financial instability if they choose to borrow money to build on or improve the services or quality of the building," he said.
CPD - continuing professional development
The Early Education branch has also welcomed the minister's more recent announcement of a new CPD initiative. The initiative has an initial investment of €3 million, and will include a bursary to help cover the costs of staff members availing of development training.
Katie explained: "We have members who cannot currently attend CPD courses due to either the cost entailed, the loss of wages or the lack of cover. Early years workers will benefit from this pilot. We hope the pilot will be as accessible as possible."
A formal announcement of details of the CPD initiative is expected in the coming weeks.
Katie said both announcements represent a small move forward for the Early Years sector. "These small changes are a step in the right direction for our members working in early years, but there is a long way to go. We are aware that the Department of Children and Youth Affairs is looking at the future of childcare as part of a comprehensive early-years strategy, which is due to be launched in the autumn.
"That strategy, and its provisions, will be crucial to our members. The professionalisation of the early years workforce in Ireland, and improved investment for wage growth, need to be part of the strategy," Katie said.