Fórsa members' news bulletin
Services & Enterprises
Tuesday 6th February 2018
Unions slam housing response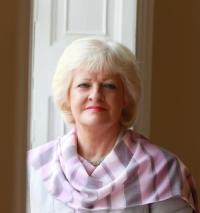 ICTU general secretary Patricia King said official action "lacks the urgency and overall coherence that this very real emergency demands."
The Irish Congress of Trade Unions (ICTU) has criticised the Government's response to the housing and homelessness crisis, saying it is characterised by "gestures and systemic policy failure." Speaking at a major housing conference last month, ICTU general secretary Patricia King said official action "lacks the urgency and overall coherence that this very real emergency demands."
Fórsa was well represented at the ICTU event, which featured contributions from all the major political parties as well as housing and homeless agencies.
Patrica said the latest Government initiative – making limited credit available to home buyers, through local authorities – was "no more than a gesture" given the scale of the problem. "The problem is a severe lack of supply of public housing and the fact that the state has abandoned housing policy to developers. Lives are being damaged and destroyed and a whole generation of younger workers now wonders whether they will ever be in position to find suitable, secure and affordable accommodation," she said.
The conference endorsed plans for a national trade union campaign, which will include lobbying TDs at constituency level. Fórsa intends to coordinate its contribution to the campaign through branch campaign officers. The branch campaign officer role was established last year to coordinate local participation in the union's national campaigns, and to boost the activist involvement and geographical spread of Fórsa campaigning efforts.