Fórsa members' news bulletin
Services & Enterprises
Tuesday 6th February 2018
Extra driver-testers needed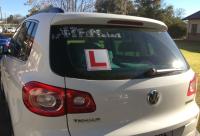 Average waiting times for a driving test have risen to 14 weeks
Fórsa has met with Road Safety Authority officials to call for the recruitment of additional driver testers to deal with an underlying increase in demand for tests. The union has also said extra temporary resources may be needed if measures in the Road Traffic (Amendment) Bill, currently going through the Oireachtas, leads to additional demand.
Fórsa official Ashley Connolly said the number of driver-testers had fallen by almost 20% since 2007 and is now incapable of meeting underlying demand, which has increased on foot of economic recovery. As a result, average waiting times have risen to 14 weeks – four weeks more than the 10-week target, which was previously being met.
The Government has sanctioned recruitment of six additional testers, and a competition is underway. But Fórsa says this falls short of what is required.
The union says additional recruitment would reduce waiting times and improve road safety at no additional cost to the taxpayer, because the service has been self-funding since 2014. The Road Safety Authority raises revenue through the €85 price of a driving test, plus revenue raised through the theory test, NCT test and the national driving licence service.