Fórsa members' news bulletin
Health & Welfare
Wednesday 10th October 2018
Raise The Roof, not the rent

The rally coincided with a cross-party motion in the Dáil calling on the Government to enact legislation to lower rents, make it illegal to evict private sector tenants into homelessness and insert a right to housing into the constitution.
The motion also called for a doubling of the capital expenditure on public housing in Budget 2019 and subsequently passed by a wide margin.
Fórsa was well represented with staff and activists out in full support. Sheila Nunan, president of ICTU was MC and speakers included Orla O'Connor, director, National Women's Council of Ireland, Síona Cahill, president, Union of Students in Ireland and Fr. Peter McVerry.
Senator Frances Black and singer/songwriter Damien Dempsey performed at the rally.
There are approximately ten thousand people who are homeless in Ireland with children making up more than a third of the numbers in emergency accommodation. This figure does not include 'hidden homelessness', which refers to people living in squats or 'sofa surfing', women and children staying in domestic violence refuges and people who sleep rough.
Fórsa lead organiser, Joe O'Connor expressed his gratitude in particular to the union's branch campaign officers after the rally: "They played an integral role in the success of the day both by stewarding the stage and mobilising Fórsa activists to come out in large numbers."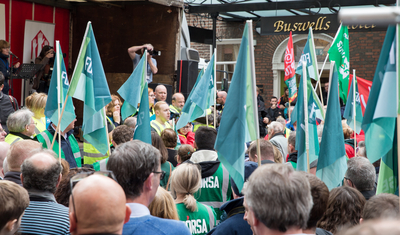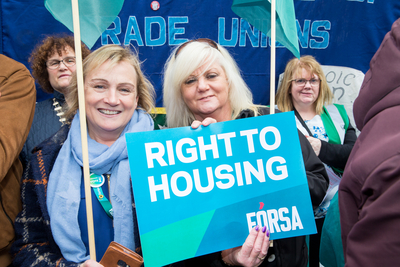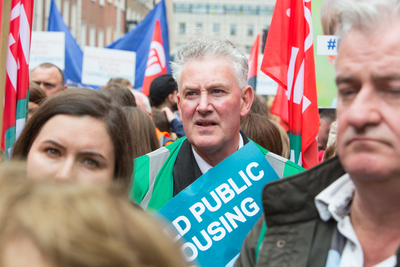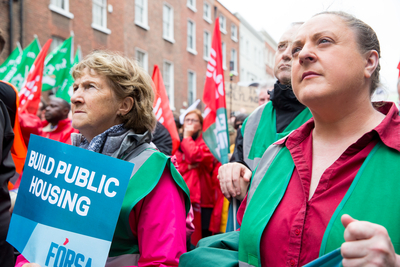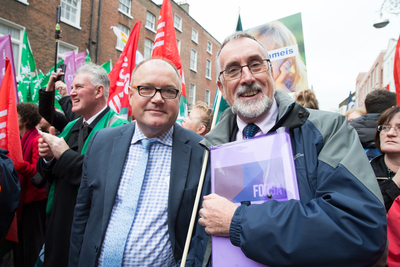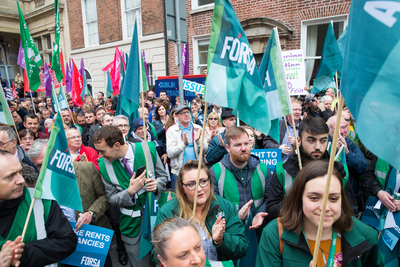 Related Articles