Fórsa members' news bulletin
Civil Service
Friday 29th October 2021
Climate justice urged at COP26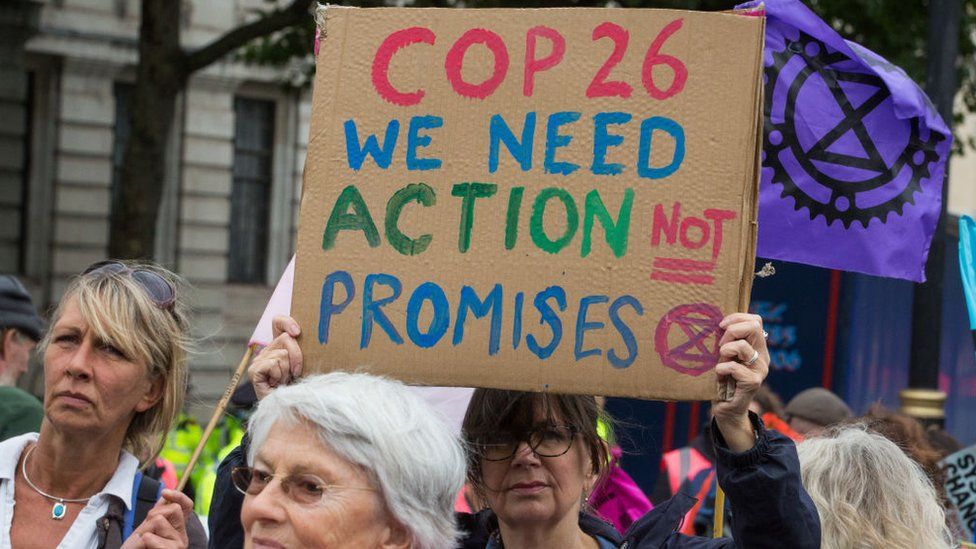 The conference will also ask developed countries to make good on their promise to stump up at least $100 billion in climate finance each year.
The International Trade Union Confederation (ITUC) has called on world Governments to back labour rights as part of an industrial policy that supports a 'just transition' to a zero-emissions economy.
Its intervention comes as top government representatives meet in Glasgow this weekend for the two-week United Nations Climate Change Conference (Cop26).
ITUC's programme for COP26 also calls for ambitious climate action, 'just transition' measures, human rights protections and a financial package to underpin climate action in developing countries.
The global union federation is running a trade union strategy day on 7th November. This is open to all trade union members through a virtual link.
In the run up to the summit, countries are being asked to come forward with ambitious 2030 emissions reduction targets (NDCs) that align with reaching net zero by the middle of the century.
The conference will also ask developed countries to make good on their promise to stump up at least $100 billion in climate finance each year.
The imminent need for reform comes amidst warning by a United Nations report which shows that existing national climate pledges, combined with other mitigation measures, still put the world on track for a global temperature rise of 2.7°C by the end of the century. That is well above the goals of the Paris climate agreement and would lead to catastrophic changes in the earth's climate.
It warns that the post-pandemic period will have disastrous effects for the world unless countries commit to new and stronger climate pledges.
COP26 has attracted immense attention, with several planned strikes and demonstrations set to take place in the two-week period.
Activists including Greta Thunberg, and climate action groups like Extinction Rebellion, Climate Justice, will join thousands of workers and trade unions at a rally in Glasgow. They are part of a coalition demanding that governments commit to cutting emissions and implementing globally just solutions to limit global temperature increases to no more than 1.5 degrees.
The coalition has called attention to public health and safety against the backdrop of the pandemic and the importance of framing the fight for climate justice within the context of a global vaccine inequality.
Meanwhile, the recent publication of the proposed carbon budgets from Ireland's Climate Change Advisory Council has been welcomed by many. It is set to be proposed by the minister for the Environment, Climate and Communications, Eamon Ryan, first to the Cabinet and then the Oireachtas for review and approval.
The Irish Government is due to implement three five-year carbon budgets, which will set limits on emissions from specific sectors.
The proposed budget forms part of Ireland's road map to meet the government's target off reducing emissions by more than half by 2030. It allows for a total of 295 million tonnes of carbon dioxide emissions between now and then.
The Government's new climate action plan is also due to be published shortly. The large targets were set following alarming reports that Ireland's greenhouse gas emissions fell by just 3.6% last year, even though there was economy-wide lockdowns and slowdown due to the Covid-19 pandemic.
Ireland failed its target to match the EU commitment to reduce carbon emissions by 20% between 2005 and 2020. Read ITUC's Social Justice Creates Climate Ambition HERE
ITUC lists trade union activities in Glasgow, many with virtual access, HERE.