Fórsa members' news bulletin
Health & Welfare
Tuesday 27th March 2018
Sunbeam House strike threat suspended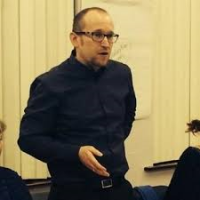 Ryan McKinney
Proposed industrial action at Sunbeam House Services has been suspended by Fórsa after management agreed to a number of measures to expedite pay restoration at the Wicklow disability service providers.

The union said management has agreed to a process that will identify staff who have lost income since emergency pay measures were introduced in 2009, before submitting a business case for pay restoration to its main funder, the HSE.

Crucially, the HSE has agreed to seek additional funding once the business case is assessed, by the end of June at the latest.

Sunbeam House provides a range of supports to adults with intellectual disabilities at various locations in county Wicklow and south county Dublin.

Earlier, Fórsa had announced it would hold a one-day strike on Thursday 22nd March, after an overwhelming majority (93%) of the union's members backed industrial action. The strike is now suspended.

Fórsa official Ryan McKinney said the union has now received a written commitment from the HSE, which was progress because previous attempts to involve the HSE had been unsuccessful.

"The process we won during talks over the weekend represent a significant step forward, which should lead to the start of pay restoration by early 2019 at the latest. As a result the union has confirmed its intention to postpone the planned strike pending the evaluation process scheduled to end by 30 June. If there's any slippage in this timescale, the union will use the overwhelmingly support shown by members in the ballot to recommence preparations for strike action," he said.

The union says Sunbeam House management always accepted that pay restoration was due, and had carried the liability in its accounts since incomes were cut in 2009. But the HSE, which is Sunbeam's primary funder, had previously refused to get involved.

Fórsa represents a range of Sunbeam House staff including social care workers, care assistants, training instructors, support workers, bus escorts, community workers, social care managers and administrative staff.