Fórsa members' news bulletin
Health and Welfare
Friday 17th September 2021
Congress concerns on housing plan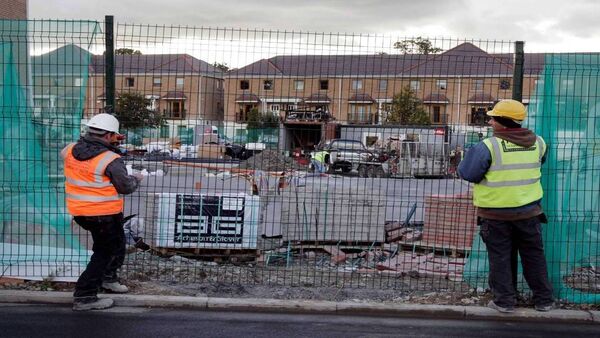 Congress also said it believed stronger protections against eviction in the private rental sector were needed.
The Irish Congress of Trade Unions (ICTU) has expressed "significant concerns" about the targets for public housing provision, affordable housing and cost rental homes set out in the Government's new housing policy called Housing for All: A New Housing Plan for Ireland, which was published earlier this month.
Congress also said it believed stronger protections against eviction in the private rental sector were needed.
Congress officer Macdara Doyle said: "We are in the midst of the deepest, most severe housing crisis in the history of the State, and this requires a response that is commensurate with the scale of that challenge. Congress has consistently argued that the resolution of this crisis lies in a major State-led housing programme that delivers the public, affordable and cost rental homes in the right locations and in the numbers required, to meet the scale of existing need."
He added that union officials were studying the details of the proposals, and would issue a comprehensive response to Government in the coming days.
"On initial reading, the plan does appear to contain positive commitments in respect of ending homelessness, action on youth and family homelessness and ensuring greater social inclusion in housing policy, particularly with respect to Traveller accommodation. But more detail on implementation on these key issues will be required," said Doyle.
Social Justice Ireland said the policy failed to reflect the scale of the challenge. The think tank said the help-to-buy scheme – which allows first-time buyers to claim back up to €20,000 through tax – should be scrapped. It also want the sale of public land for private development to be outlawed.
Meanwhile, Focus Ireland welcomed the policy's commitment to end homelessness by 2030 and acknowledged its ambitious social and affordable housing targets. But it called for maximising housing delivery early in the 10-year strategy.
Its director of advocacy Mike Allen said the commitment to work to end homelessness must be more than words. "To make this a reality, policy must shift away from providing more shelters as a response to homelessness. This commitment must spearhead a move to provide more affordable housing, adequate supports and effective prevention measures to help keep people in their homes."
Read Housing for All HERE.
It's never been more important – or easier – to get the protections and benefits of union membership. Join Fórsa HERE or contact us HERE.