Fórsa members' news bulletin
Education
Friday 20th November 2020
New trade union studies programme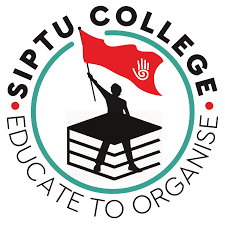 The programme, which kicks off in January, will be delivered through online classes.
Siptu College is inviting all union members to apply for the ICTU/Siptu Trade Union Studies Certificate programme, which is offered in partnership with the National College of Ireland.

The programme, which kicks off in January, will be delivered through online classes.

Fit for activists and staff of any union, the course is open to those with or without previous academic qualifications.

It aims to provide learners with a sound theoretical and practical engagement with the purpose and practice of trade unions in the workplace and beyond, with the objective of enhancing their activities as officers or activists within a trade union, and of possible further academic study.

This is a modular programme which means that you can take individual modules at your own pace. It is however designed to be achievable in two years and you have a maximum of five years in which to complete all of the modules.
A separate option to take some of the elective modules purely out of interest without having to attend the full programme is also available for those who are wary of committing themselves to a full study program.
Modules available from January 2021 are divided into 'core' and 'elective', and you can find further information on each of them here.


More information about the program, its modules, fees and schedule are also available in this brochure.
You can express your interest for a place in the program by filling out this form.


The closing date for applications is 11th December 2020 and places are expected to be offered by 18th December, with classes starting the week commencing Monday January 2021.

It's never been more important – or more easy – to get the protections and benefits of union membership. Join Fórsa HERE or contact us HERE.