Fórsa members' news bulletin
Health & Welfare
Wednesday 26th February 2020
Community workers stage Valentine's rally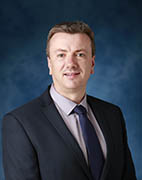 Fórsa official Ian McDonnell said "It's a significant challenge, and one that must be top-of-mind for the next administration, given its prominence as a general election issue."
Health workers in the community and voluntary sector joined community employment (CE) supervisors on 14th February in a rally to call on the next government to address outstanding issues of pay and pensions in their respective sectors.

The rally was organised under the auspices of the Irish Congress of Trade Union's (ICTU) Community Sector Committee behind a message for the new government: "Unfinished business: Don't ignore community services."

Community Employment (CE) supervisors took part in a 24-hour work stoppage on the day, in their continuing dispute over the Government's failure to implement a 2008 Labour Court recommendation to give CE supervisors access to an occupational pension scheme.

Workers in 'Section 39' agencies, under which independent voluntary organisations are funded by the HSE to deliver care and other services, took part in the rally a week before their 24-hour industrial action on 21st February. This marked the latest phase of a union campaign.

Addressing the rally at Government buildings in Dublin, Fórsa general secretary Kevin Callinan said: "A state that fails to take responsibility for the delivery of key services is an irresponsible state. A state that fails to treat the workers providing those key services fairly is an unjust state. A state that cuts these services, often to the weakest in our society, is a sick state."

He criticised the outgoing Government's lack of interest in convening a community sector forum, which was agreed as part of the 2015 Lansdowne Road agreement: "

Fórsa official Ian McDonnell said the next government must address pension provision for all workers. "It's a significant challenge, and one that must be top-of-mind for the next administration, given its prominence as a general election issue.

"In the meantime, it would reflect well on the new administration to quickly deal with the unfinished business of CE supervisors. The cost of implementing the 2008 Labour Court recommendation is around €31 million, and a modest employer pension contribution would cost just €3.5 million a year," he said.

Over 1,000 workers, many retired or approaching retirement, are suffering hardship because of successive governments' failure to implement the Labour Court's recommendation.

While unions have been successful in achieving pay restoration for significant numbers of members employed in section 39 organisations, members in smaller workplaces have yet to have benefit from a deal agreed in October 2018.

Fórsa official Catherine Keogh said: "It's been a test of endurance for people who deliver vital health services in the community, for whom other work opportunities means we're now witnessing much higher staff turnover in employments providing vital care services.

"The failure to complete the pay restoration process is putting the sustainability of these services at risk, which would place the burden of service delivery back on HSE."
Media coverage