Fórsa members' news bulletin
Civil Service
Thursday 9th April 2020
Most revenue staff working remotely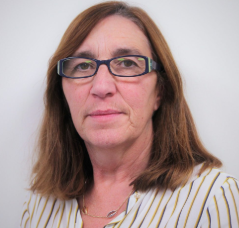 Fórsa official Geraldine O'Brien welcomed the newly introduced social distancing measures.
The Revenue Commissioners has confirmed that over 80% of its staff are now working remotely under new social distancing measures introduced to combat the coronavirus.
All Revenue offices are now closed to the public while all national phone lines functions, except the employers' wage subsidy scheme, have switched to the Revenue On-line Service (ROS).
Fórsa official Geraldine O'Brien welcomed the measures. "These mutually-agreed actions allow our members to carry out their work safely during this time of crisis. If a worker has to attend the workplace, staggered shifts are in place to maintain social distancing to safeguard the welfare and safety of the staff," she said.
Fórsa has also confirmed that Revenue is to extend the clocking system so that staff working remotely can clock in between 8.00am and 8.00pm, Monday to Sunday.
This is designed to help workers with familial or caring responsibilities, who may need to do their hours outside of the normal working week.
"This provision has been made to help staff span their work across the seven-day period to facilitate their own domestic arrangements. It doesn't mean work has to be carried out past the normal weekly working hours," said Geraldine.