Fórsa members' news bulletin

Local Government & Municipal Employees
Thursday 1st November 2018
Acting up agreement for Westmeath technicians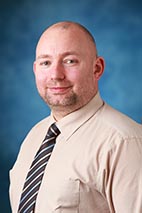 "The result here highlights the necessity for employers to engage with the union to ensure adequate staffing. This enables the organisation to deal with unforeseen vacancies or emergencies, while continuing to deliver services to a high standard" - Shane Lambert.
Fórsa has secured an interim arrangement with Westmeath County Council whereby technicians can act up and cover unforeseen medium term staff absences in the council.
The new arrangement means the technicians who work in a range of areas, namely environment and roads, can assume higher responsibilities and subsequently receive the appropriate financial allowance.
The Westmeath branch have sought discussions with management surrounding staffing requirements to look at long term solutions to this issue as opposed the temporary one agreed.
Fórsa official Shane Lambert said: "The result here highlights the necessity for employers to engage with the union to ensure adequate staffing. This enables the organisation to deal with unforeseen vacancies or emergencies, while continuing to deliver services to a high standard."