Fórsa members' news bulletin

Education
Wednesday 1st May 2019
Fórsa education first for women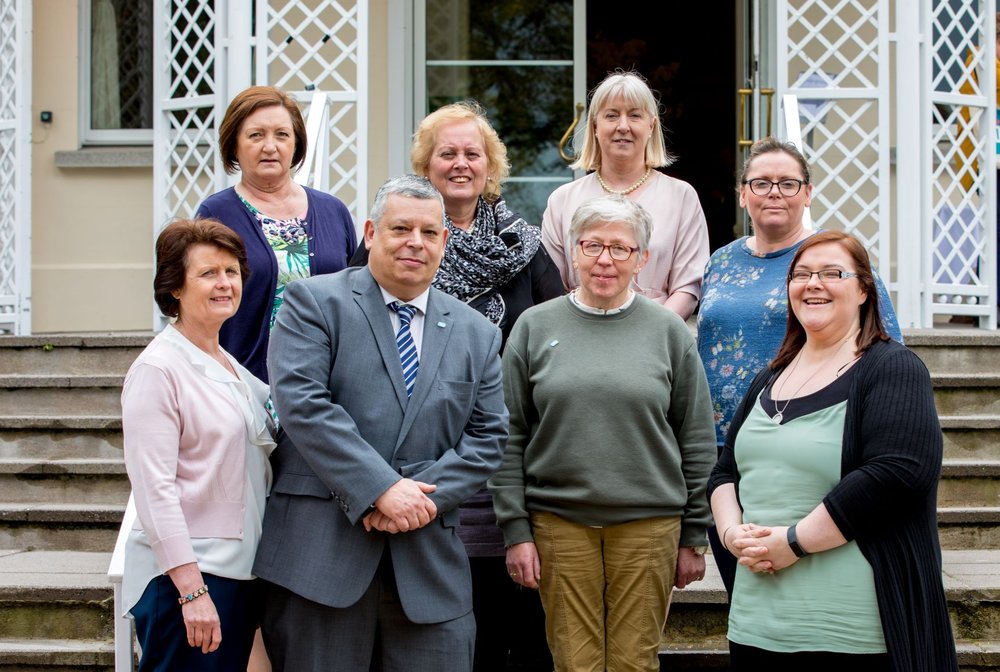 Some members of the new divisional executive. (Back row: Joan Regan, Anne Marie Melia, Gina O'Brien and Eilise McGarrell Front row: Kathleen O'Doherty, Andy Pike, Deborah O'Connor and Noreen O'Mahony)
Fórsa's Education Division last week became the first in the union to have a divisional executive committee made up by exclusively by women.

All branches in the division are entitled to nominate representatives for the roles of divisional Cathaoirleach and Leas Cathaoirleach, along with divisional executive members. Delegates to the divisional conference then select from the list of nominations.

The executive is then charged with implementing the policies adopted at the conference, and leading the division over the subsequent two years.

Fórsa's head of education Andy Pike – who also carries responsibility for the union's equality brief – said it was a fitting development.

"Fórsa's membership is predominantly female, overwhelmingly so in the education sector. While it's fantastic to see that reflected in the education divisional executive, Fórsa must and will continue its work to encourage women to participate at all levels across the union, including these important national committees," he said.