Fórsa members' news bulletin

Civil Service
Tuesday 19th February 2019
PSSA: Nurses' recommendation closely watched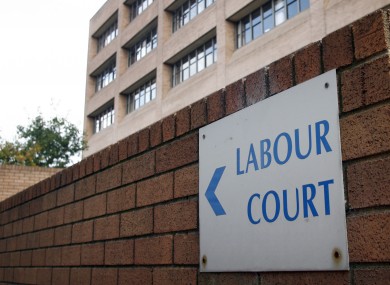 The Labour Court has given the parties three weeks to negotiate a new nurses' contract.
Fórsa is studying the detail of last week's Labour Court recommendation regarding the nurses' dispute, and will also want to see the outcome of further talks on a proposed new nurses' contract before fully assessing any implications for other civil and public service grades.

The Labour Court has given the parties three weeks to negotiate a new nurses' contract. The details may be significant in terms of the total value of the outcome, while the nature of the productivity strings attached to the package will also be relevant if they are substantial.

If agreement is reached in the contract talks, the nursing unions plan to ballot on the outcome.

This means it will be the end of March, at the earliest, before any implications for the Public Service Stability Agreement (PSSA), which governs public service pay and related matters, can be fully assessed.

Fórsa was the first union out of the blocks when it issued a holding statement on the evening the Labour Court issued its recommendation (Monday 11th February). The Fórsa executive will be updated on developments at its scheduled gathering at the end of this month, and a Consultative Council meeting – which involves representatives from all the union's branches – has been called for mid-March.

While ministers have expressed the view that the nurses' Labour Court recommendation is in line with the PSSA, senior Fórsa officials have been assured that there will be continued engagement with the union and the ICTU Public Services Committee, which brings together virtually all public service unions.

Unions have told the Government that other grades will expect similar opportunities to have their pay reviewed during the lifetime of the public service agreement, which isn't due to expire until the end of next year.