Fórsa members' news bulletin
Health & Welfare
Friday 7th September 2018
WRC to host talks on Hospital Pharmacy review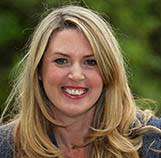 "The talks at the WRC next week will be to explore the implementation of the report, with particular emphasis on the value of posts within a new structure" - Fórsa official Catherine Keogh
Talks will commence next Thursday (13th September) at the Workplace Relations Commission (WRC) to explore changes to the Hospital Pharmacy service.
Fórsa official Catherine Keogh said the discussions will look at the value of posts in a proposed new hospital structure, and explore the implementation of a number of reports on the service.
Catherine said: "The McGloughlin Report in 2011 made a series of recommendations on hospital restructuring, which had implications for the hospital pharmacy service.
"Progress on this was delayed by the economic crisis and the consequent moratorium in public service recruitment. More recently a working group was established and a composite report was accepted by both unions and the HSE.
"The talks at the WRC next week will be to explore the implementation of the report, with particular emphasis on the value of posts within a new structure," she said.
Catherine commended the work of the union's Hospital Pharmacists Vocational Group on the issue. "A huge amount of work was required to get us to this stage, including the recommencement of supplying pharmacy data to the HSE.
"Our members are very clear that while we are expecting significant progress, whatever emerges from these talks must work, both for our members and service users," she said.