Fórsa members' news bulletin
Education
Friday 17th September 2021
Engagement paramount to campus return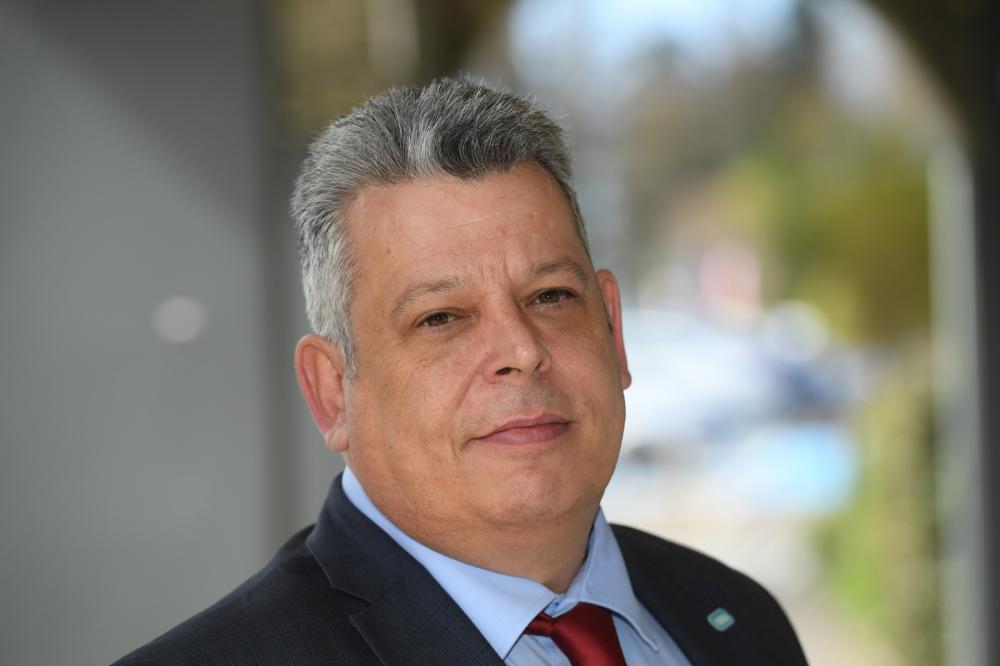 Fórsa's head of education, Andy Pike, said many employers were not yet compliant with the new safety protocol.
Fórsa is currently engaging with higher education employers on a range of measures ahead of the phased return of staff and students to campus later this month.
The union has raised concerns about the readiness of employers to facilitate on-campus attendance, although it has welcomed plans for safety requirements in technological universities, institutes of technology and Mary Immaculate College. These include social distancing where possible, the availability of antigen testing, and a requirement for facemasks in public spaces.
Official guidance to employers, which was published earlier this month, stressed the need for a "cautious and careful" approach and a gradual return to workplace attendance.
It underlined the requirement for employers to consult with staff and worker safety representatives in advance of the September 20th commencement of the return to workplaces, and emphasised the need for employers to take account of a revised Work Safely Protocol and related health and safety checklists.
But Fórsa's head of education, Andy Pike, said many employers were not yet compliant with the new safety protocol.
"Some institutions are saying that all staff attend on site. Others are facilitating some remote working with essential staff in front-facing roles required to return. A remote working policy for some staff will have to be agreed on a site-by-site basis," he said.
The official guidance strongly advises the use of staggered arrangements like "non-fulltime attendance and flexible working hours," and reminds employers that workplace attendance is only advised for "specific business requirements."
While public health advice is to maintain a two-metre social distance where possible, many institutions will have to move to one metre in order to facilitate in-person lectures. Andy said that mitigation measures including increased ventilation and masks were needed in such cases.
"We are concerned that some management teams are not disclosing risk assessments of areas like libraries, where heavy student footfall is expected. Safety measures in office accommodation has not yet been finalised as some employers propose returning 100% of office staff without social distancing.
"Disagreements have also arisen over the application of indoor dining restrictions on campus. Some institutions will not check vaccination status in canteens and dining facilities despite national guidance that these measures remain in place," he said.
Elsewhere, education and training boards (ETBs) are in the process of identifying the areas where staff attendance is essential, and the length of attendance required. Fórsa is in discussions with employer representatives, but says it's too early to say if this will produce a consistent outcome across ETBs.
Fórsa official Stella Griffin said the need for ongoing consultation with unions and worker safety representatives was paramount.
"Consultation is key in the return to work guidance but to date that is not happening. Some employers are saying that all staff must be back at their desks from next week, but our local representatives have informed me that they are having to contact local management to seek a meeting on plans to return to campus. That is absolutely unacceptable and I'm asking that the department sends a strong message to employers that they must adhere to meaningful consultation with the unions," she said.
Fórsa branches have been advised to seek assistance from the union if their local management moves to impose unacceptable arrangements during the phased return to the workplace.
"Where problems arise for individual members they are advised to contact their Branch or In-House Committee who will ensure that the Lead Worker Representative is made aware of the difficulty," said Stella.
Read the official guidance HERE.
Read about the revised workplace safety protocol HERE.
Read the Health and Safety Authority (HSA) checklists HERE.