Fórsa members' news bulletin
Local Authorities
Friday 15th October 2021
Inflation will shape pay bargaining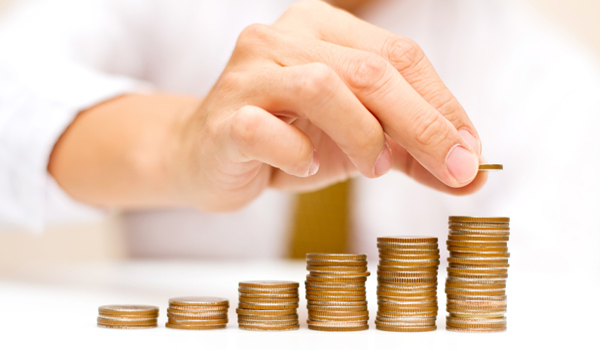 The latest year-on-year figures show Irish inflation running at 2.85%
Maintaining living standards against a background of rising living costs will be the priority in future pay negotiations, according to Fórsa general secretary Kevin Callinan. Speaking at the Pdforra conference last week, he said: "If the return of inflation is sustained over time there will certainly be a renewed focus on the cost of living when negotiations on a new public service deal get underway."
Pdforra represents enlisted personnel throughout the defence forces.
The latest year-on-year figures show Irish inflation running at 2.85%. With the figure at over 4% in Germany, Kevin pointed to a new tolerance of inflation among European policymakers and central banks. This includes the European Central Bank, which shows no signs of increasing interest rates – its traditional response to growing living costs.
"This approach presents significant opportunities in terms of employment, public services and infrastructure. But it has a different impact on the lower paid in all sectors, for whom cost of living increases are far more than a mere statistical indicator," he said.
He added that the daily costs borne by workers, particularly the lower paid, are not fully reflected in the Consumer Price Index, which is the standard measure of inflation.
"I speak here of rent or mortgage payments, childcare costs, and fuel prices that are set to further rocket. These necessities form very large elements of weekly outgoings for lower and middle income families, regardless of what sector they work in," he said.
The current two-year public service pay agreement is untypically short, and expires in December 2022. Talks on its successor are expected to get underway in early summer 2021.
Kevin told delegates that the Building Momentum agreement was significantly skewed in favour of lower-paid workers, with a €500 a year floor in pay rises that gives those on lower incomes significantly larger percentage increases than higher-paid staff.
He said improving living standards while poverty-proofing lower pay would fit with the Coalition's stated objective of moving to a living wage. And he called on the Government to play its part as an employer, noting that many public servants – including in the defence forces – earned below the living wage.
In its economic commentary published last week, the Economic and Social Research Institute (ESRI) said it expected inflation to average 2.3% this year and 2.5% in 2022. It said Covid recovery, energy prices and global supply chain problems were feeding inflationary pressures in many countries.