Fórsa members' news bulletin
Civil Service
Wednesday 20th June 2018
Management accepts there's a PeoplePoint problem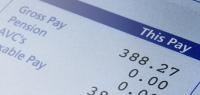 For the first time there is recognition of fundemntal issues by the employer, requiring attention.
Senior management dealing with PeoplePoint have agreed to union input into a survey they intend to conduct, and have invited Fórsa onto the steering group guiding the work.
The development follows meetings held on foot of Fórsa's survey of members, which identified a range of systemic problems with the system, now formally known as HR Shared Services.
Fórsa' general secretary Tom Geraghty said the union had stressed the range and extent of the problems staff are encountering with the system. "The scale of problems identified in our survey was emphasised. For the first time, there was recognition by the employer that there are fundamental issues that require attention," he said.
The union's survey results, which were published at the time of its Civil Service Division conference in April, showed that 83% of those surveyed had experienced problems with the system. These included overpayments, underpayments, and problems related to sick leave, promotions, pensions and parental leave.
Conference motions recognised the difficulties faced by staff working in PeoplePoint, called for the system to be scrapped, and said HR services should be returned to individual departments and agencies.
Tom said the union's Civil Service Divisional executive committee had agreed to take up the offer of involvement in the management survey and steering group, National Secretary Derek Mullen will represent the union in the process, which is expected to begin soon.