Fórsa members' news bulletin

Civil Service
Thursday 16th May 2019
Trans solidarity extended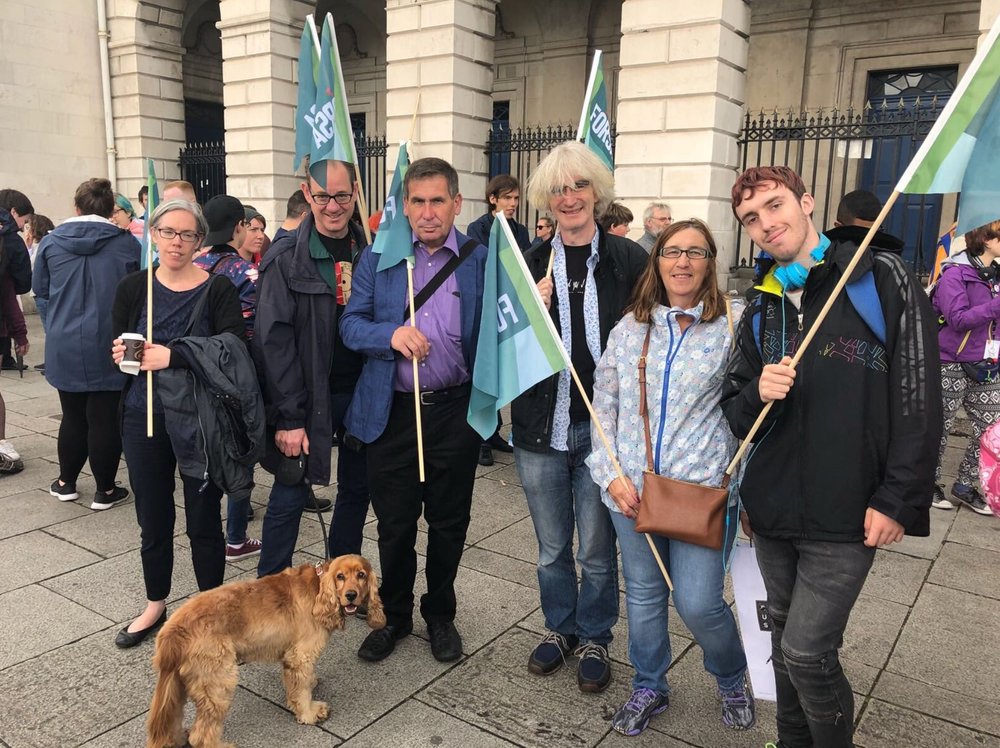 Activists and staff supporting last year's first Trans Pride march in Dublin.
Fórsa delegates expressed solidarity with the trans community at the union's Local Government and Local Services Division Conference in Kilkenny last week.
The union's Dun Laoghaire Rathdown branch won overwhelming support for a motion welcoming Fórsa's support of last year's first Trans Pride march in Dublin, and commended the progress made towards the recognition of transgender rights as human rights.
The motion also highlighted difficulties and discrimination transgender people face in society and the workplace.
Conference backed the call on the union to pursue transgender rights through Fórsa's equality committee and with the Irish Congress of Trade Unions.
After the motion passed, the branch tweeted its delight at the huge endorsement. "We're really happy that our motion recognising that #TransRightsAreHumanRights has been passed at #flglsconf2019," it said.
This year's Dublin Trans Pride march takes place on July 6th at 2pm from the Garden of Remembrance. The theme is break the binary and all trans, non-binary, intersex and cis people are invited to attend.
For more information on the march, see here.