Fórsa members' news bulletin
Services and Enterprises
Friday 1st May 2020
May Day celebration of our hidden heroes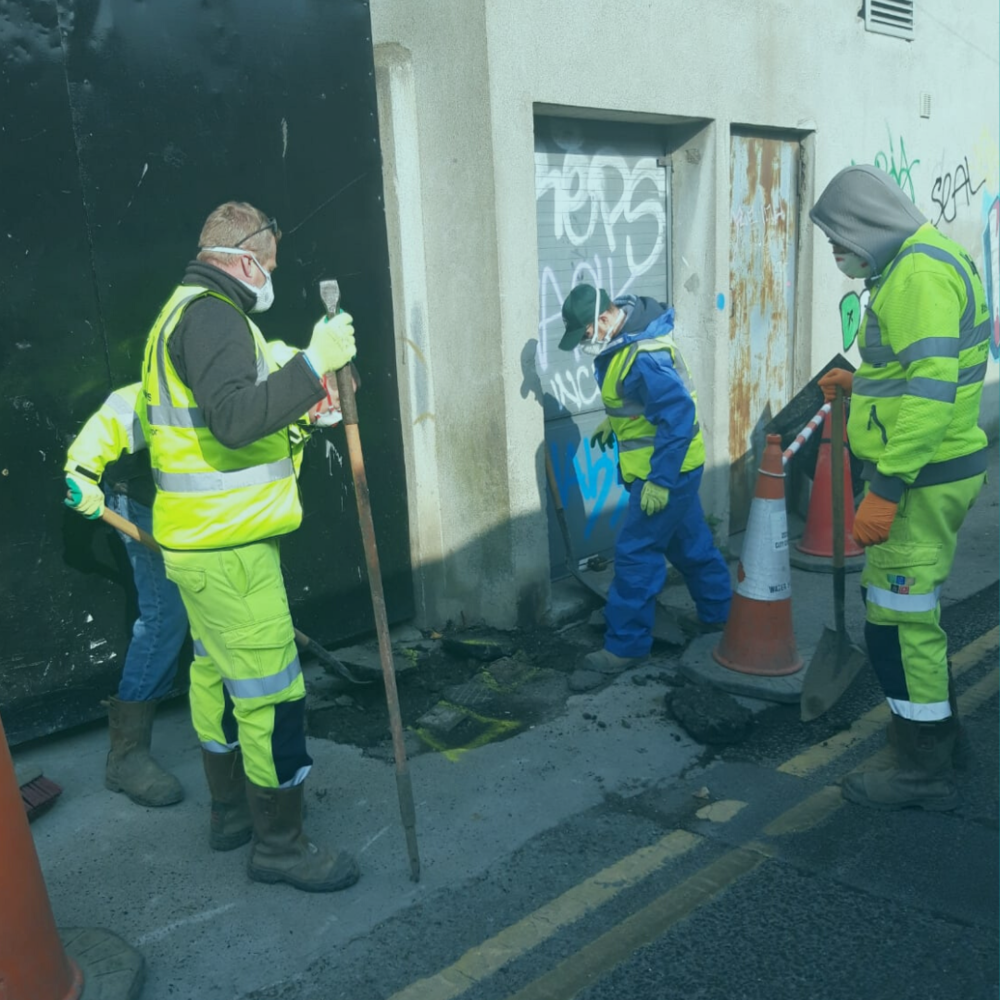 Keeping water flowing for Dublin. The team pictured here from the municipal employees branch are working hard to ensure that vital services, such as water, are available to homes.
Today is May Day, and Fórsa is celebrating its diverse community of members who are playing their part during the Covid-19 crisis.
We're launching two videos today to profile the workers who've featured in the union's 'Hidden Heroes' social media campaign. One of the short films showcases health service staff, and the other highlights the contribution of workers in the broader public service.
The campaign aims to draw attention to the huge and vital behind-the-scenes work that's necessary to keep our health and public services working through the crisis. There's a huge and often hidden effort helping to make a difference.
From ensuring new, essential hospital equipment is paid for, to processing the hundreds of thousands of emergency Covid-19 pandemic unemployment payments, everyone is doing their part.
It takes a community to flatten the curve, and we all have a role to play. Fórsa is proud of the unprecedented efforts of its members every day – and we're taking time to salute them on international workers' day.
Watch the health division video HERE and the public service-wide video HERE.

If you wish to contact the union, click here.