Fórsa members' news bulletin
Education
Friday 20th November 2020
Conference hails workers' response to Covid
Conference agrees renewed efforts to campaign against inequalities 'laid bare by the pandemic'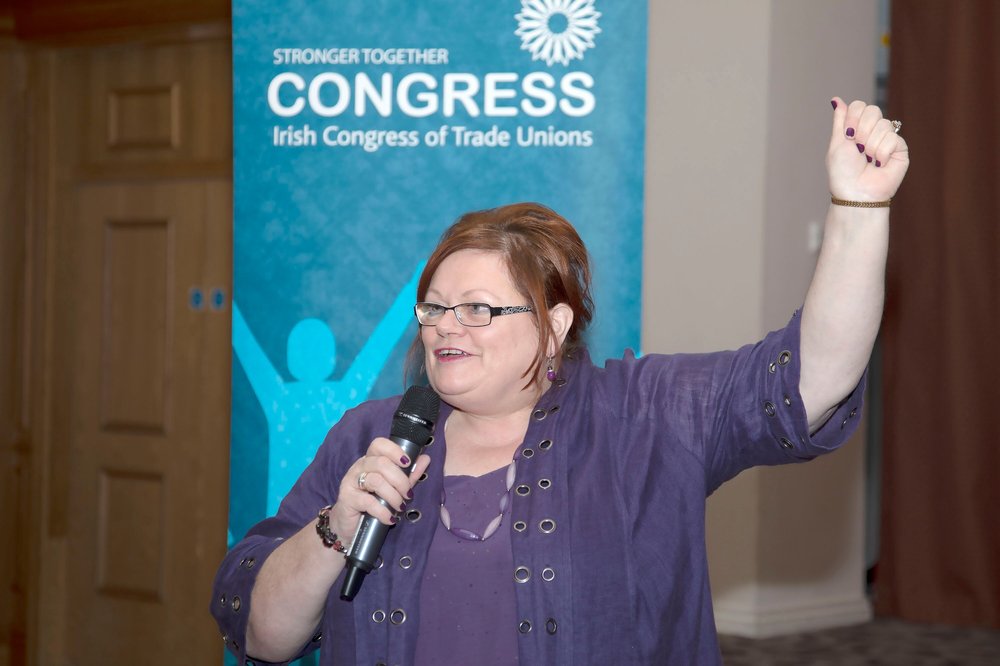 "This pandemic has invaded our sense of normality, disrupted our lives and laid bare many inequalities in our society. It reminds us that our union has a serious role to play in confronting those injustices" - Fórsa vice president Margaret Coughlan
The motion also called for the NEC to redouble its campaigning efforts against the many injustices and inequalities – including in health, housing, education, childcare, and provision for migrants, older people and younger people – that have been laid bare by the pandemic.
In a pre-recorded speech broadcast as part of Fórsa's virtual conference, Margaret said: "Covid changed the way we live and the way we work, and kept too many of us further from our loved ones than we would ever choose to be.
"This pandemic has invaded our sense of normality, disrupted our lives and laid bare many inequalities in our society. It reminds us that our union has a serious role to play in confronting those injustices.
"Members of our union were among the first to take a position on the front lines of the fight against Covid. Many did so in the face of serious risk to themselves and their families, and we salute everyone - in all sectors - who face the challenges of the pandemic every day.
"Fórsa members throughout the country are proudly helping to protect the health and safety of citizens and workers, and to maintain essential services. We commend them, and we thank them. Their sense of duty and commitment is a source of pride for everyone in this union," she said.
Margaret said the conference motion acknowledged that Fórsa has helped to achieve a great deal this year on worker protections, and commended the rapid and effective intervention by unions that led to the negotiation of the Covid-19 Return to Work Safety Protocol, which applies to all workers regardless of their work location during the pandemic.
She added that the motion also set out the union's responsibility to ensure that Government and employers remain focused on doing the same. Conference called on the Government to oblige employers to report workplace-related Covid-19 outbreaks to the Health and Safety Authority (HSA), and to instigate a national assessment of the health and safety response to the pandemic, ensuring health and safety powers and provisions – including the numbers and powers of HSA inspectors – are strengthened and adapted as necessary.
Margaret expressed solidarity with all workers, both in Ireland and elsewhere, affected by the pandemic, and expressed the union's condolences with those who have lost loved ones in recent months.