Fórsa members' news bulletin
Local Authorities
Wednesday 26th February 2020
Unions seek outsourcing details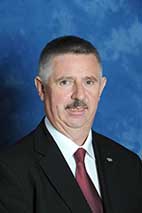 Fórsa's head of local government, Peter Nolan said "We intend to use the information to ensure that management is adhering to commitments to use direct labour to the greatest extent possible."
Fόrsa and other local government unions are to seek management disclosure of the levels of outsourcing and contracting out in the provision of local authority services in Ireland.
The unions are campaigning for an enhanced role for local government, and want outsourced work brought back in-house to be delivered by directly-employed local authority staff.
Fórsa's head of local government, Peter Nolan, said he would be raising the matter at the next meeting of the Local Authority National Council next month. "We intend to use the information to ensure that management is adhering to commitments to use direct labour to the greatest extent possible," he said.
Fórsa has been leading the multi-union 'more power to you' campaign, which seeks to enhance local authority services after years in which many of its functions have been centralised or privatised.

Last year, the union welcomed a decision by Dublin City Council to consider the re-municipalisation of waste management in the capital. The council established a working group, comprising group representatives and management to consider how the re-municipalisation of waste management might be advanced.

Peter Nolan said there was evidence of a reversal of public service outsourcing across Europe and elsewhere, most notably in municipalities that had previously privatised water services.

"The universal experience was that privatised services only mean higher costs and a failure to deliver promised investment and improvement. We see the same problem here with domestic waste collection and other services," he said.