Fórsa members' news bulletin

Local Government & Municipal Employees
Wednesday 10th October 2018
Local authority news shorts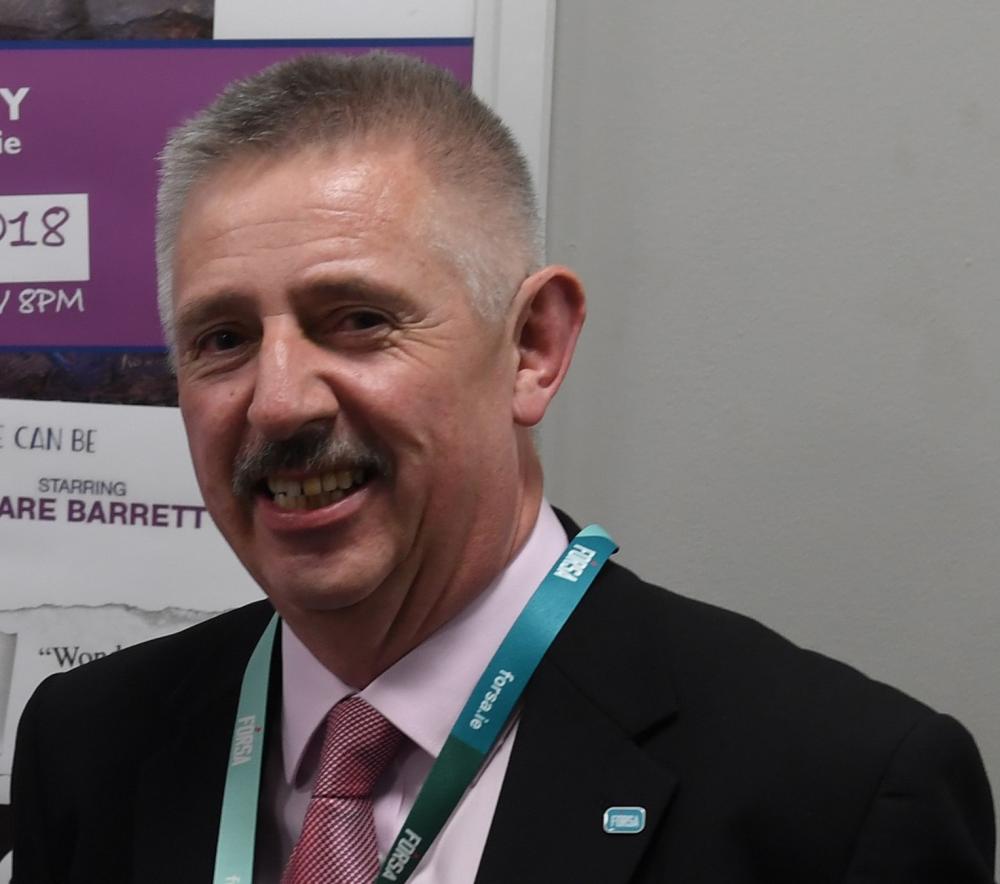 Head of division Peter Nolan
Roscommon flexi
Head of division Peter Nolan reports that there's been very slow progress on the operation of the flexi-leave system in Roscommon County Council. Fifty-six applications for flexi-leave have been approved in a revised pilot scheme introduced since the strikes last summer.
The branch has experienced difficulty when requesting management to circulate copies of an August collective agreement conducted under the auspices of the Workplace Relations Commission. Assistant general secretary Padraig Mulligan has described the developments as "taking two steps forward and one step back".
The pilot scheme will be reviewed at the end of 2018.
Local authority biennial conferences
Fόrsa's Kilkenny branch has welcomed the union's decision to hold the Local Government and Local Services biennial divisional conference in Hotel Kilkenny. The conference will take place from the 8th to the 10th May 2019.
Fórsa's Civil Service biennial divisional conference will take place simultaneously in Kilkenny's Newpark Hotel. While the Municipal Employees division will hold their biennial seminar in Sligo from the 22nd to the 24th May 2019.
Athy library remains staffed
Athy library will remain staffed, despite a recent announcement by Kildare County Council that it was to become a staffless or 'open' library.
Management had previously announced Athy library would become staffless from 1st October this year. Fórsa has since negotiated with management and the decision was reversed.
Head of division Peter Nolan said: "Any local authority that is contemplating opening any of the 23 staffless libraries - agreed under the recent WRC agreement - must ensure that discussions are held with union representatives and that local authority's health and safety officer."
Promotion structures in local authorities
Developments in relation to the common recruitment pool in local authorities will be discussed at next week's (Wednesday 17th October) Local Government and Local Services divisional council meeting at Nerney's Court, Dublin.
The Common Recruitment Pool currently governs the field of competition for positions from grades four to seven.
Local authority employers notified the union they were seeking all posts be made open to public competition. However, following the threat of industrial action, employers have now moved back from that position.
Speaking ahead of the meeting, divisional Cathaoirleach, Sean Reid said it's vital for the division to provide adequate promotional structures.
"Simply put, we need to ensure that opportunities for promotion in local government are on a par with other public service employments. I would encourage branches to ensure they are represented at the meeting."
Outsourcing of revenue collection rejected
Fórsa's south Dublin branch has rejected proposals by south Dublin County Council to privatise the outsourcing of legal services for debt collection.
Union official Úna Faulkner said the branch is opposed to any attempt to privatise this service and has written to the council notifying them of the branch's position:
"This proposal is not accepted by the union and we fundamentally object to the outsourcing of commercial rates in south Dublin County Council. Fórsa contends that this is the core work of our members and any proposal to outsource breaches the Public Service Stability Agreement (PSSA)," she said.
The PSSA includes specific protections around the use of direct labour, and requires management to consult with unions and produce a business plan setting out the case for what it calls 'external service delivery' if it wishes to outsource a service or part of a service.