Fórsa members' news bulletin
Education

Friday 18th June 2021
Statutory sick pay "a change for the better"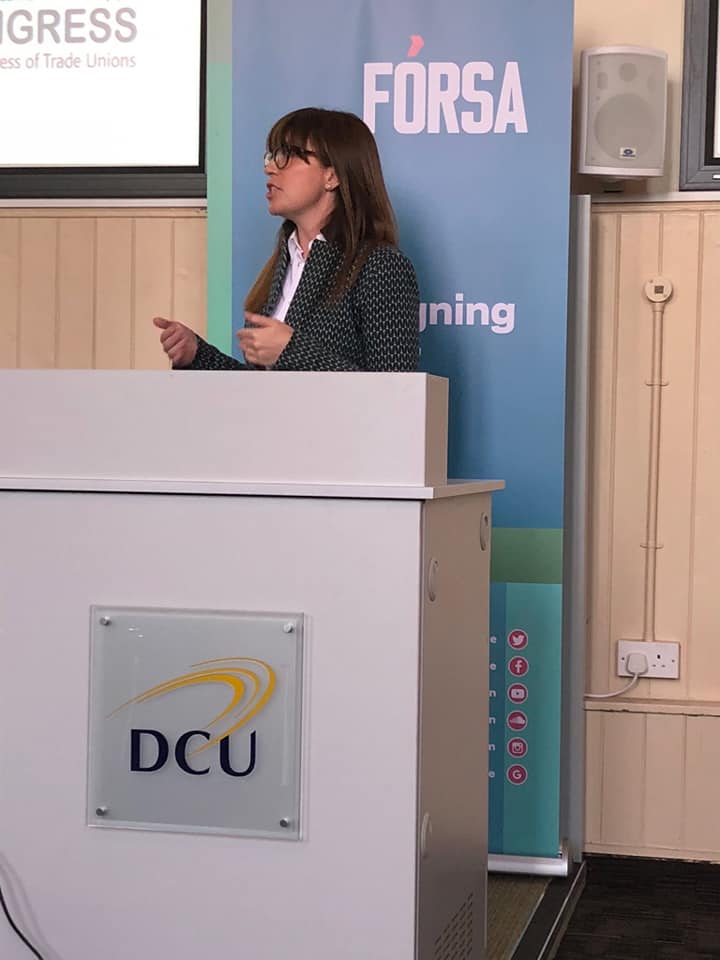 Social Policy Officer, Dr. Laura Bambrick said: "Ensuring workers are well at work is a basic issue of safety and simply the right thing to do."
A new statutory sick pay scheme will be phased in over a four-year period, starting with three paid days per year in 2022. The planned introduction of the scheme follows Cabinet approval of a draft Sick Leave Bill last week. While roughly half of employers already provide paid sick leave, many lower-earning more vulnerable workers have no paid sick leave.
The scheme will see sick leave rising to five days in 2023 and seven days in 2024. By 2025 this will increase to 10 sick days per year. Sick pay will be paid by employers at a rate of 70% of an employee's wage, subject to a daily threshold of €110 and can be revised over time by in line with inflation and changing incomes.
Congress general secretary Patricia King welcomed the scheme as a "change for the better" while expressing concern that the requirement to be with an employer for six months to qualify for sick pay has the potential "to incentivise some employers to opt for causal employment contracts to circumnavigate their obligations." Patricia added that the qualifying requirement to have sickness certified by a GP will place a financial burden on workers.
Social Policy Officer, Dr. Laura Bambrick said: "Ensuring workers are well at work is a basic issue of safety and simply the right thing to do. When workers are unwell they need to rest to recover. When sick workers stay home they reduce the spread of infection and the risk of workplace accidents; they protect others.
"ICTU will continue our engagement with TDs and Senators as the Bill makes its passage through the Oireachtas to ensure any unintended consequences are ironed out and that new scheme is fit for purpose."
Writing in the Irish Examiner last week Patricia said Ireland is completely out of line with European norms in not requiring employers to continue to pay a worker's wage if sick and unable to work: "In Ireland, with few exceptions, workers have no legal right to paid sick leave. Sick pay is viewed as a perk of the job that employers can decide whether or not to include in a contract of employment.
"As a result, half of all workers, including many of our low-paid essential workers, have no paid sick days and face being forced out of financial necessity to continue going to work unwell or to rely on the social welfare illness payment, if eligible.
"Trade unions do not underestimate the scale of the economic fallout from Covid-19 and are acutely conscious of the significant challenges facing some businesses. However, much of the criticism of this new workers' right from business representatives echoes what we heard when equal pay for women, maximum working hours, and a minimum wage were introduced. None of these progressive improvements grinded the wheels of commerce to a stop, and neither will this modest measure," she said.
See ICTU's quick guide to The State of Sick Pay in Ireland HERE.