Fórsa members' news bulletin
Health & Welfare
Friday 1st October 2021
Fitness to practise: Fórsa has your back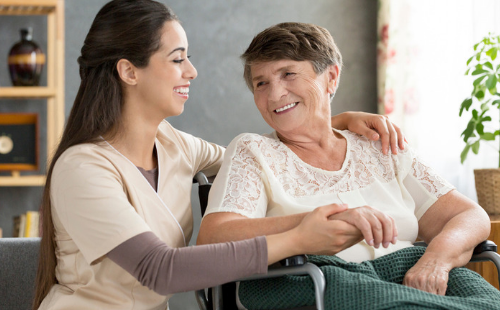 If you are ever of a complaint by CORU, you should make contact with Fórsa without delay.
Fórsa provides free support, guidance and professional legal advice to health and social care professionals (HSCPs) who are subject to 'fitness to practise' complaints under CORU professional registration arrangements.
CORU is the statutory body that regulates a growing number of HSCP grades including dieticians, occupational therapists, physiotherapists, social workers, and speech and language therapists.
Social care workers will be required to register from 2023, with other health professions expected to be added after that.
The last 18 months have been exceptionally challenging for all healthcare workers. Facing unprecedented demands for their professional skills and personal commitment, and working in ways which nobody had time to prepare for, they have done an amazing job at an extraordinarily difficult time.
As the second largest clinical grouping within the healthcare workforce, health and social care professionals (HSCPs) have been to the fore in this crisis.
For professionals registered with CORU, the day-to-day demands of the profession include the possibility of fitness to practise complaints. In extreme cases, a complaint could lead to the loss of registration, leaving a practitioner unable to practise.
This year the number of CORU complaints involving Fórsa members has increased, with a number of cases going to a full hearing. The union gives full support and representation – including professional legal support – in such cases.
HSCPs provide interventions in therapeutic, rehabilitative, re-enablement, health and social care and diagnostic services in all settings. These include acute, community, disability, specialist, mental health, primary care, residential and services for older people.
Protection
As part of the union's service to you, we're staring a regular feature in the Fórsa health bulletins. This will shine a light on the CORU procedures, give you a chance to ask questions, and outline the service Fórsa provides to members who find themselves subject to a fitness to practise complaint.
If you are ever of a complaint by CORU, you should make contact with Fórsa without delay.
The union will deal directly with CORU on your behalf, and work with you to provide an appropriate response. Most cases do not progress beyond preliminary proceedings but, if a case goes beyond this point, Fórsa engages an experienced legal team at no additional cost to you.
These benefits only apply to Fórsa members. The best way to ensure you have this professional protection is to ensure your membership is up to date.