Fórsa members' news bulletin
Education
Friday 29th October 2021
Climate action depends on training and upskilling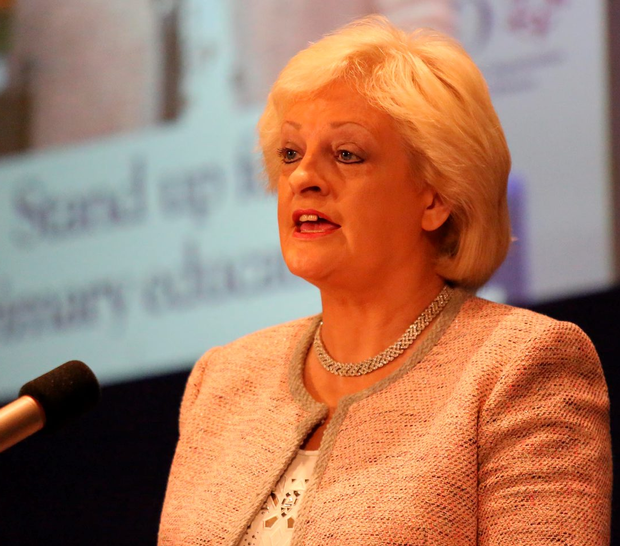 Patricia King said that, together with global heating, the Covid19 pandemic would define the 21st century.
Environmental sustainability is now just as important as social justice and economic growth, according to Irish Congress of Trade Unions (ICTU) general secretary Patricia King.
But she said massive investment in training and upskilling was needed to ensure that workers can access alternative employment in a low-carbon economy.
"We have an opportunity to determine organised green jobs. It will also be important to recognise the potential impact on vulnerable households of the costs of the low carbon economy transition, and to mitigate this through appropriate supports," she said.
Speaking at the ICTU conference earlier this week, she said that climate change was no longer just an abstract or future risk. "It is being played out, in real time, across the globe as we speak," she said.
Citing the increased number and intensity of storms, hurricanes, floods, droughts and abnormal weather temperatures, she said the world was far closer to abrupt and irreversible changes than previously thought.
"Average global temperatures have increased by one degree Celsius since pre-industrial times. If we take no further action they will rise by between 1.5 and three degrees by 2050," she said
.
Speaking on the verge of a crucial UN conference on climate action, she said Ireland was emitting almost 60 million tonnes of carbon each year.
"The Oireachtas recently enacted the climate action and low carbon development act, which lays out a series of measures to be implemented over coming decades including a 51% reduction in our greenhouse gas emissions by 2030.
"These are very ambitious targets and will undoubtedly have implications for workers. There will inevitably be employment gains and losses.
"Our task is to ensure that we decarbonise our economy through a just transition, which will necessitate massive investment in our training and upskilling infrastructure," she said.
Patricia said that, together with global heating, the Covid19 pandemic would define the 21st century.
"We salute the major contribution of all those workers across our frontline and essential services who risked their lives daily and, in cases of some, lost their lives, to keep us safe and well," she said.
She said ICTU was the first organisation to advocate a wage subsidy scheme to assist in maintaining incomes and preserving a direct link between workers and their employment.
"It has long since been acknowledged that this Wage Subsidy Scheme was one of the most valuable instruments in the economic management of the pandemic," she said.
She added that ICTU was also the first to propose a national workplace safety protocol to keep workers safe in their workplace.