Fórsa members' news bulletin
Local Authorities
Friday 15th October 2021
Social partners to discuss Covid recognition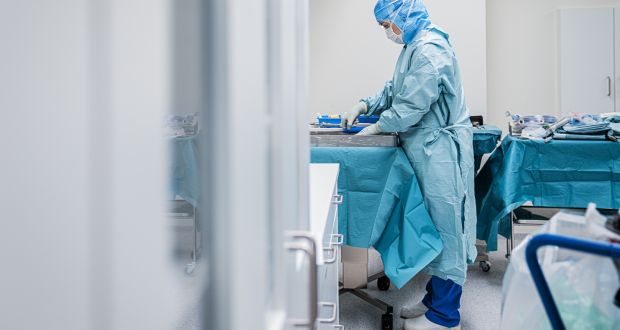 Earlier this week, the Irish Times reported that its Ipsos MRBI poll found that 79% of people were in favour of "paying a pandemic bonus to public sector frontline workers."
Public expenditure minister Michael McGrath has asked the Labour-Employer Economic Forum (LEEF) to explore the issue of recognition for workers who made exceptional efforts during the pandemic, including those who had high exposure to the Covid-19 virus.
Made up of senior representatives of Government, unions and employers, the LEEF is Ireland's leading forum for social dialogue. Last year it reached agreement on income supports for workers and businesses hit by the pandemic, as well as a Covid-19 workplace safety framework.
The minister's approach to the LEEF came on foot of a pre-Budget meeting with Fórsa general secretary Kevin Callinan and other ICTU leaders.
Fórsa has lamented the fact that senior Government representatives have made contradictory and confusing statements on the issue. The union says that this has unnecessarily raised expectations in various quarters.
Speaking at the conference of the defence forces' association Pdforra last week, Kevin said: "The competing messages emerging from Government in recent weeks were not helpful, but I hope for an outcome that will bring lasting improvements for workers across the economy.
"The most effective recognition of the efforts of our health workers would be an unequivocal determination to create the universal health system promised by Sláintecare. But most people would agree that those who truly risked their lives to keep the rest of us safe should get some acknowledgement."
Earlier this week, the Irish Times reported that its Ipsos MRBI poll found that 79% of people were in favour of "paying a pandemic bonus to public sector frontline workers," with just 18% opposed.
Last month, the Labour Court ruled on a claim by health service unions for some form of recognition for the efforts and commitment of health staff during the pandemic. It said the HSE should continue to engage with the group of unions on the matter.
During the Labour Court hearing the HSE inaccurately represented the unions' claim as a call for ten days' additional leave. In fact, the union submission explicitly said this was not the case, and Fórsa has called on the Government to give the HSE scope to reach agreements that would benefit staff without significant cost.