Fórsa members' news bulletin
Services & Enterprises
Tuesday 5th March 2019
Youth network relaunched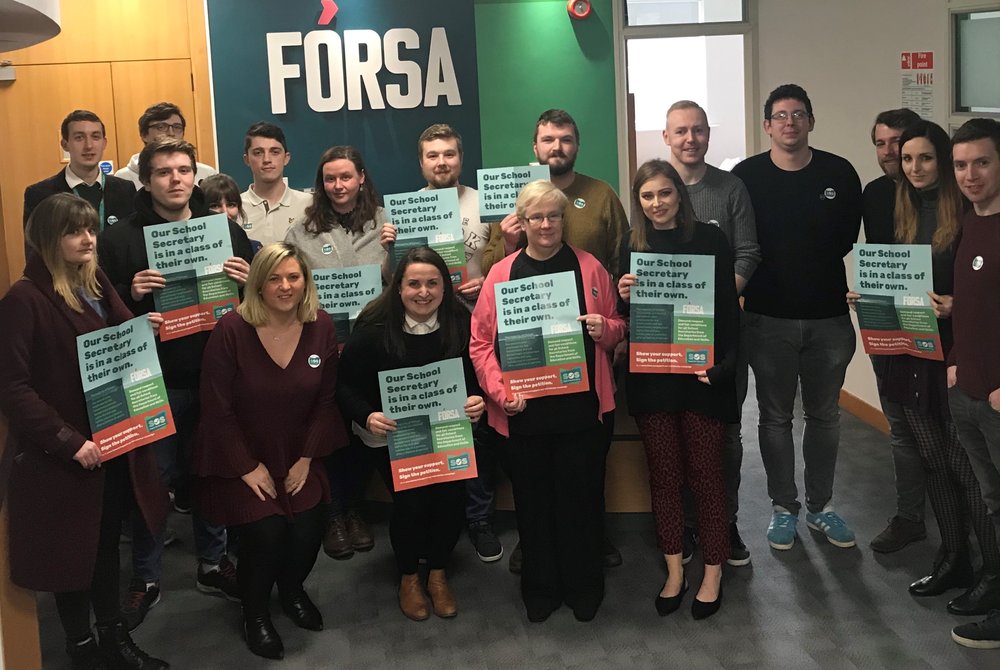 Members of the youth network lending their support to the #SupportOurSecretaries campaign.
A new Fórsa youth network was launched in February, and the group is now working hard, establishing their presence. Nominations to the network were sought from branches late last year and the newly constituted group, made up of just under 30 young members, held their first meeting last month.
The committee, chaired by Fórsa President Ann McGee, has been charged with highlighting issues relevant to younger members and advocating on their behalf. The inaugural meeting kicked off with a busy agenda, and an engaging and robust discussion around workplace and social issues ensued.
Fórsa's youth network is open to any member under the age of 35. The union has advised anyone who wants to get involved to contact their branch secretary or email the network HERE.